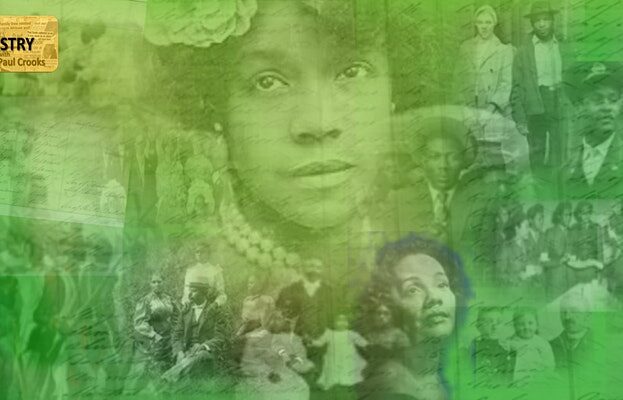 Paul Crooks is unique among Black History Month speakers discussing engaging topics relating to the Black experience.
Through the lens of his pioneering research into Black ancestry, Paul will use his journey as a case study to reveal
how he traced his family's Black history back to the 1880s
discuss records specific to Black research, as well as other materials of more general interest
share his process and step by step approach to uncovering forebears' records
explain challenges that you may encounter and how to overcome them
Who is this talk for?
People are inspired and motivated by learning about the inspirational people and historical events that make up where we are today. Stories of ancestors who resisted racial injustice can fire the imagination and spur individuals to higher levels of achievement or performance in their work and personal life.
The talk is suitable for you if
you're new to exploring family history
you have some experience of searching for your ancestors and want to know about other sources of information
you've started and you're having problems furthering your search.
Premium Ticket holders
Premium Ticket holders will receive African, Irish & the Music of the Caribbean, A research project by Paul Crooks following the event.
About the speaker
Paul Crooks is a published author and pioneering genealogist with a specialist interest in Black ancestry and Black history.
Paul came to prominence with his pioneering research into Black genealogy During the 1990s, when he became the first to trace his family history back 6 generations, from London to his ancestors enslaved on a sugar plantation in North America 200 years ago. He discovered his ancestors were enslaved on a sugar plantation in Jamaica.
His books Ancestors and A Tree Without Roots – The Guide To Tracing British, African and Asian Caribbean Ancestry have brought him international recognition for his breakthrough research into Black genealogy.
Paul Crooks has appeared on Who Do You Think You Are? with Moira Stuart as the expert in Black genealogy and has been recognised for inspiring an upsurge in interest in Black and British ancestry.
Paul is credited with inspiring an upsurge in interest in Black and British ancestry. He is also recognised for having spawned an industry in Black genealogy.
More Online Events Listings MORE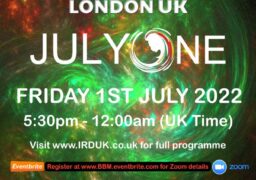 Events in Greater London
July 1 2022, 5.30pm-midnight
BritishBlackMusic.com/Black Music Congress presents in association with partners including Reggae Fraternity UK, Sound System Outernational, Goldsmiths, University Of…