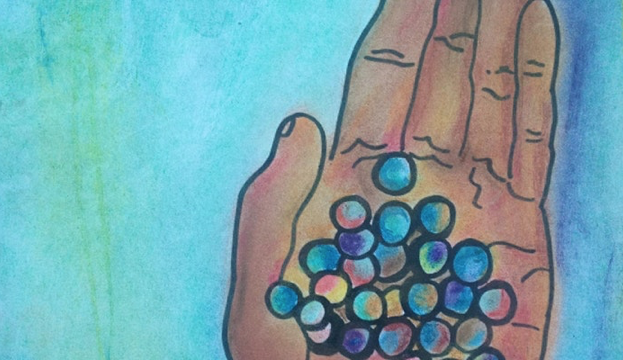 This workshop is designed for BIPOC (Black, Indigenous, People of Color) coping with stress during COVID-19 using art making and group support. We will explore what it means to envision and create safety, during times of oppression and uncertainty, using the metaphor of a safe place. Using guided meditation and art supplies, we will each create unique imagery and discuss how reconnecting to our natural state of peace and creativity can support healing and empowerment.
For many, COVID-19 concerns have changed the way we experience daily life. Aside from the work life changes and public closures, it can be difficult to manage mental health in these uncertain times. BIPOC (Black, Indigenous, and/or People of Color) have been disproportionately impacted by the effects of coronavirus and many in our communities will be in a process of recovery from the effects of illness, economic strain and social distancing as the public begins to reopen in the wake of collective activism for Black Lives Matter.
The future unknowns, constant news, and information, and anxiety surrounding the virus and social revolution can be challenging to sit with and process. Seeking connection and social support with like-minded individuals is crucial for navigating these overwhelming circumstances. We invite you to join and connect with other BIPOC folk to gather, build relationships, and commit to personal and collective healing.
This event is led by Juanita J. Viera, LCAT (Licensed Creative Arts Therapist) with a Masters in Creative Arts Therapy from Nazareth College and a B.A. and B.S. in Psychology and Studio Arts from the University of Rochester. She studied at the "fame school" LaGuardia Arts where she received her specialized high school degree in Visual Arts. She has studied in the spiritual traditions of Christianity and Eastern philosophies. Her experience includes work with a wide range of clientele including clients suffering from trauma, anxiety, depression and other mood disorders, addiction, children with special needs, incarcerated youth, foster care families, the geriatric population and LGBTQ youth. In addition to her clinical work, she has hosted community coloring events in partnership with local plant medicine cafes to educate the public about the therapeutic value of the healing arts.
*A portion of the proceeds will be donated to BIPOC student fund for Creative Arts Therapies
* Tickets are sliding scale $15, $25, $35 or $45. We believe everyone should have access to wellness and healing spaces, we also believe that clinicians/practitioners should make a living wage. In order to make this possible, we ask you to pay an amount the reflects your financial situation.
This event is a part of The Art Therapy Nest's Virtual Collective, with offerings every Monday and Friday throughout the summer. For more information, please visit thearttherapynest.com/virtual-collective.
More Online Events Listings MORE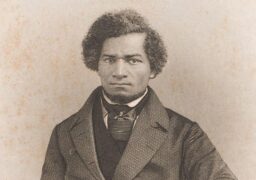 Online Events
Wednesday 6 December
A virtual tour highlighting sites around the UK/Ireland where freedom fighter Frederick Douglass had a strong impact with…