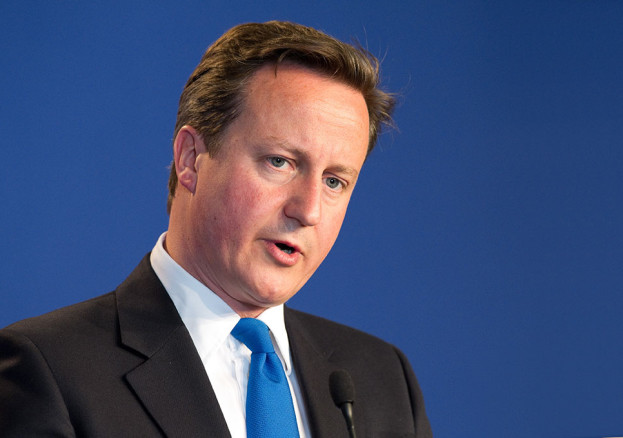 As we celebrate Black History Month we not only look back with enormous gratitude to the African-Caribbean community for their immense contribution to Britain, we can also look forward with great confidence about the future of our country.
This October we recognise the courage and resolve of those who came to Britain from Africa and the Caribbean to seek a new life often in the face of hostility; we pay tribute to their children and their children's children who now form part of our country's rich diversity. We thank you all for everything you have done and everything you will do in the future that will keep Britain great.
This year we mark two important anniversaries: 20 years since the end of apartheid in South Africa, and a century since the outbreak of the First World War.
This will also be the first Black History Month since the sad passing of Nelson Mandela last year. Of course, it was Madiba himself who led the movement that ended that deeply unfair and unjust system, leading to a new South Africa and giving hope to millions more around the world.
And as we observe 100 years since the beginning of the First World War we also remember the hundreds of thousands of men from Africa and the Caribbean who came to Britain's aid in the fight for freedom. Their contribution has often been overlooked but it is reassuring to know this is now changing with new projects, such as Trench Brothers in London, which commemorates the lives of African-Caribbean and other black and minority ethnic soldiers.
But Black History Month is not just about reflecting on the past. It is also a time to tackle today's challenges and unlock tomorrow's opportunities.
The issue of social mobility is rightly one of the key themes this October, and it is an ideal that I passionately believe in. If we are to thrive as a country we have to do everything we can so that any person, regardless of their ethnicity, age or gender, can realise their potential.
We all have a role to play in this – including the Government – which is why our long-term economic plan is designed to create opportunities, boost skills and back hard-working people. Our plan chimes with the strong entrepreneurial spirit of Britain's African-Caribbean communities and it gives me great pleasure to know that thousands of black entrepreneurs are starting their own businesses with Government backing and the number of people of African-Caribbean heritage starting apprenticeships has doubled since 2010.
This means more skills, more opportunities and economic security. We know there is still some way to go to achieve full equality but we are heading in the right direction where people of all backgrounds can and have a stake in achieving a brighter future for all in our country.
David Cameron, Prime Minister