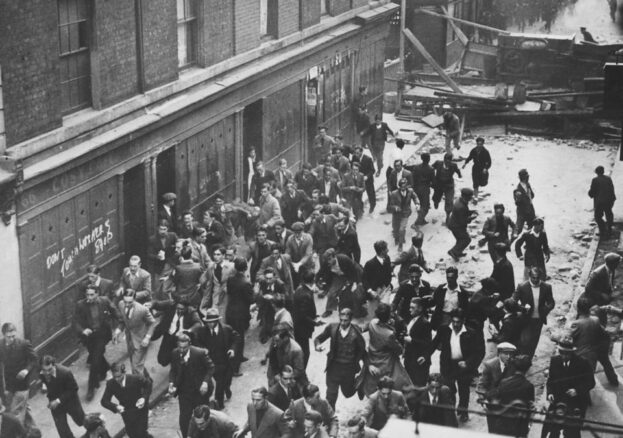 My birth in 1934, in the Parish of St Georges, at 61, Cable Street a 'Cockney' into a strict Muslim family of three children, sadly my birth caused family disunity and life changing relationships within the family, and of my maternal family. It unknowingly affected me, and subconsciously I sought for answers for many years. Further trauma was endured also, by family members who witnessed the social turmoil taking place outside 61, Cable Street.
'The 1936 Battle of Cable Street' a battle that was fought against Fascism. It was soon after the historic Battle of Cable Street, that our family moved to a large idyllic house in Wellclose Square, just outside The City of London and a short distance from the Tower of London. 
This lovely large house contained all the material things that a family could wish for, 'Goodies' a sweet shop (now a supermarket) just a few minutes' walk away. St Paul's Nursery across the road, Miss Naylor my nursery teacher, who gave me my first taste of coconut cake, kicking my new leather football in the cul-de-sac where our home was located, I can still smell the leather of the new football. 
Riding my new three wheeled tricycle around the square. The 1939 – 45, WW2 brought the end to my paradise. 
My evacuation to Cornwall led to three failed fostering attempts, those traumas caused me to 'wet the bed') away from home, till my early teens. 
The authorities' decision then, was to unite the six children with our mother in a one bedroomed Bungalow in Hayle, with no heating except a small coal fire, but no hot running water. 
When our Mother gave birth, in Cornwall to our youngest brother, we were re-located to an even more remote place, a cottage in Wheal Alfred. 
The isolation from a community with very little school education, meant us growing up adventurous, feisty, proactive and without restraints.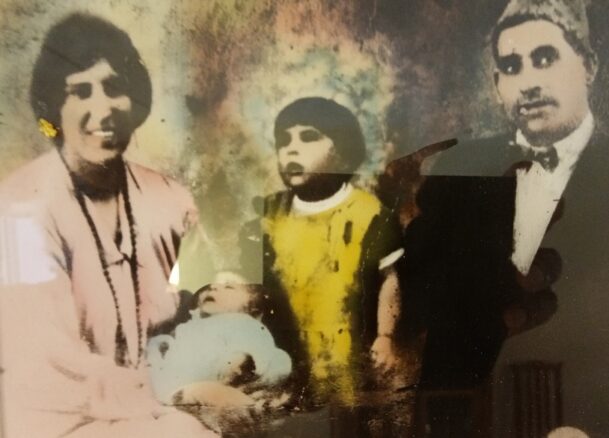 Our dear Mother, with no father figure around was unable to control us. In desperation Mother brought us all back to London in spite of the continuing war. The return to London in 1944 was during the 'London Black out' etched in my memory is, our Mother with our baby brother in her arms and us six children walking the streets in London searching for the number 27 Fenton Street. Our lovely house in Well close Square had been bombed, so we were forced now to live in a typical East End slum. 
The outside flush toilet was a bit better than the 'pit toilet' we had used in Cornwall, but we now experienced the air raid warnings, the drone of 'flying bombs' and running in panic to the Air Raid Shelter at the end of the road in Philpot Street. It is on record that up to 2000 V1 and V2 Flying Bombs started to fall in London, beginning in 1944 till the end of the war in 1945. Fenton Street in Stepney being close to the London Docks, was a prime target for the Luftwaffe enemy bombers. It was a miracle that our family survived. 
I remember on one occasion my father, with my baby brother in his arms being refused entry into the Philpot Street Anderson Shelter, on the grounds that the shelter was 'full up'. This meant we had to run to the Tilbury Shelter in Aldgate, over a mile away! 
The jubilations at the end of the war were short-lived in our family, because of the death of our father Christian Wilson 1887-1945. 
My late Mother 1908 – 1986, blamed the war, and also the fact that he worked at the Beckton Gas Works, the largest Gas Works in Europe. 
One of his jobs was to clean out coal ovens used for making gas, another cause for his early death. 
Mother was now a widow with nine children and having to do early morning office cleaning, (a Char Lady) before we left for school. Later on, my Mother, with a new partner, had two more children, thus making a total of eleven children. 
The children raised in different social climates in our family has given me at the age of eighty-six, a good insight, how children raised before war conditions, during war conditions, and post war austerity conditions. 
The effect of coming from those extreme social conditions have affected many children's personalities growing up. It can cause in many instances, communication difficulties within families, how much more in societies? 
A recollection of telling my late brother, seven years my junior, the conditions we had lived in Cornwall as children he would not believe. The extreme chaos of war and the extreme frustration of unemployment, coupled with immaturity caused many people to commit criminal acts. My criminal act led to a period of rehabilitation in HM Borstal Institution. It was a great shock to my late Mother 1908 – 1986 and younger brother and sisters. 
The time I spent in borstal, did help to hone my boxing skills but entrenched my 'might was right' mentality. 
Then followed a two-year Army National Service commitment. 
This again led me into boxing and a place in the army boxing team and eventually becoming a representative for Bicester Army Garrison. 
This gave me the privileges enjoyed by most sports representatives. 
The Army did not teach me any real values, except that the establishment was right, to follow orders, and do as you are told. 
During the last months of my army service, whilst on a weekend leave I was knocked out, metaphorically, that was the effect love had on me and I still not fully recovered. 
Falling in love was a pivotal turning point in my life. After nineteen years of driving a London Taxicab at night and open to all the temptations, by the people partying and night-clubbing etc. 
After the years of extremities and after much contemplation, I realised my lifestyle, had become extremely hedonistic, though it was off-set to some degree, by my active campaigning in the Anti-Apartheid Movement.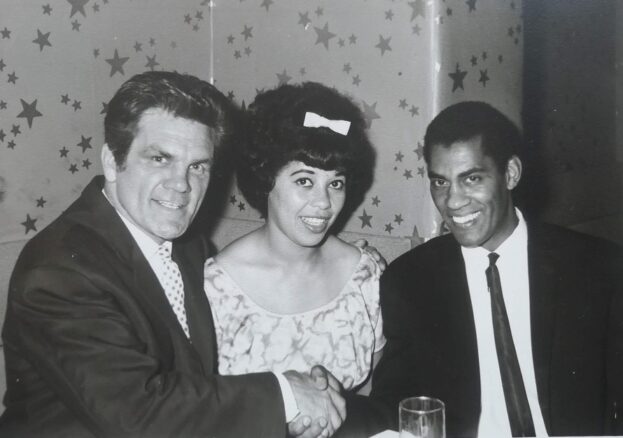 The stance our government had taken was very disappointing to many people, even more so to me. It was when The Licensed Taxi Driver Association (I was not far short of being a founder member) would not support the Anti-Apartheid Movement claiming, it was " a political movement" 
A recollection I have of speaking to my late younger brother, I recall saying to him 'I am on the wrong side' I was unable to accept 'the status quo' life to me then, began to have no meaning. 
My Brother-in-law Bishara Muradadeen an Imam suspected that I had a spiritual problem, Bishara gave me The Holy Koran and arranged for me to have a private meeting with the late 'The Greatest boxer' Muhammad Ali at the Grosvenor House Hotel in Park Lane London in 1986. 
A highlight and a great privilege in my life was listening and speaking to him for over an hour. In spite of that, these two great leaders of faith combined were unable to halt my spiritual journey.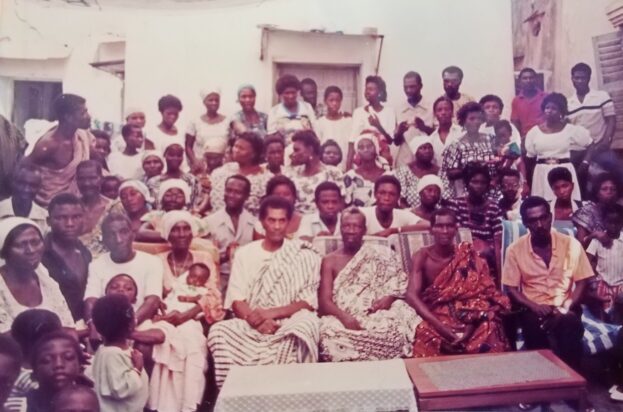 It convinces me now, that from birth I was destined to fulfil my fate. Prior to meeting with Muhammad Ali, my plan was to uproot from our home in the UK, with a reluctant dear wife, and to live in Ghana West Africa, the birthplace of both our late fathers. 
A real cry from my soul. The following two years of living in Ghana were very difficult because our venture of going into business with a Ghanaian, was a disaster, I chose the wrong business and partner, or maybe vice versa. In spite of a lot of our money investment the business failed. 
Therese went back to London and soon after I became very sick. A relative of Therese's, the late Doctor Joe Sunkwa-Mills owned a private hospital, where I spent two weeks. I do believe he saved my life. Little was I to know that soon after my soul would also be saved. Whilst walking in Asylum down in Accra, I saw a low-level building with a sign board outside saying "The Oneness of God, The Oneness of Mankind, The Oneness of Religion", I decided to enquire about the sign.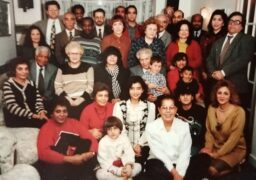 My first attempt to enter the building was unsuccessful, the door was locked, so the following day I made another attempt. It was then I met and was made very welcome by some Ghanaian people, who I learnt were Bahai's. 
Beattie Casely Hayford a Baha'i gave me the book called, Thief in the night by William Sears, after reading this book I found the answers to all my questions. The 11th of September 1988 looking back, was a Eureka moment, the turning point that would change my life forever. 
The Teachings of Baha'u'llah, has given my life a purpose, and for millions of His followers. In spite of these chaotic time's people all over the world are embracing The Baha'i Revelation. It is uniting people in every country in the world, by His statement "The earth is but one country and mankind its citizens" Baha'u'llah 1817-1892 and by His most "Wondrous System the likes of which mortal eye's, hath never witnessed" This 'System' is the "Administrative Arm of the Baha'i Revelation" which I believe is the key, that will be eventually judged and then embraced by all the people on earth.