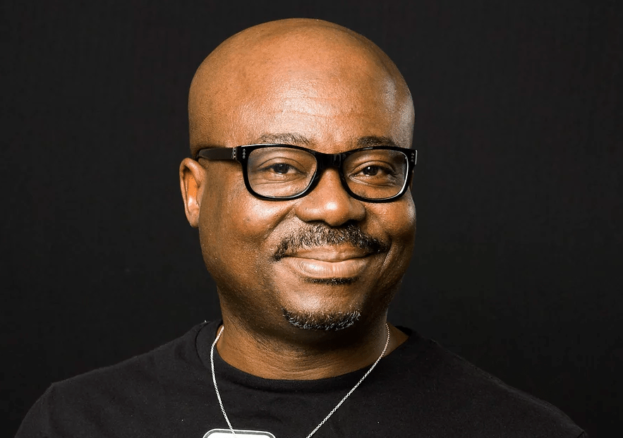 Celebrated singer and multi-instrumentalist Jon Scott is releasing a brand new EP entitled Freedom – A New Jerusalem. Jon describes his new work as "his chronicling of the extraordinary times we live in, when the world looks to unite in the face of racial prejudice and social injustice."
The stunning and poignant video for Freedom – A New Jerusalem has already won Best Message at the 2020 Top Indie Film Awards (Summer Edition), after being nominated for Best Music Video and Best Editing.
Jon Scott is a London based songwriter and musician whose work combines elements of soul, jazz and Afro-pop, with lyrics that take listeners on a journey from his childhood on the streets of Lagos in Nigeria, to issues affecting people today, wherever they are. We caught up with Jon to find out more.
Where do your influences come from?
I moved to England as a young child but I've always combined the sounds of my homeland with those of classic artists and producers like Quincy Jones, Michael Jackson and Stevie Wonder, along with soul, gospel and jazz influences. One of my biggest Nigerian influences is the King of Afrobeat, Fela Kuti, who lived just a short distance away from where I grew up in Lagos. These guys and so many like them created ageless, timeless, relevant music, which is what I strive to do. I want to create a truly global, immediately accessible sound.
How would you describe your music and what inspired you to create Freedom – A New Jerusalem?
My music is generally happy and uplifting, positive, inspirational and aspirational. Freedom – A New Jerusalem is a crystallisation of my observations of the world as it battles against the effects of the Covid-19 pandemic and the social issues highlighted by the Black Lives Matter movement. Freedom was originally inspired in response to Donald Trump's plans to build a US/Mexican wall, but the title track has taken on a new meaning for me in the wake of George Floyd's death and ongoing race-fuelled atrocities. It's an invitation to people around the world to stand up to divisive politics and to celebrate the good in people, whoever and wherever they are.
What's your creative process?
I don't have a set method when it comes to creating music. Like Marvin Gaye said, "we're all sensitive people, with so much to give". Sometimes the idea for a lyric comes first, sometimes the music/groove comes first. Sometimes I "catch one", in other words, the whole song just pours out whilst I'm playing the piano or my guitar. Other times, I carry a tune or line in my head for ages, and then one day, it falls into a song!
I enjoy collaborating with others on my music too. At times, that involves them sending me a track and I add the top line; or at others, we jam for a bit in the studio and then let "God walk into the room" and help us with the creative process, by igniting a spark.
One thing I don't do is sing in the shower!
Do you have a favourite track?
My favourite song to perform is Stand Together (S2G). I recorded it in support of all the health care workers doing so much to help others in the pandemic. We have a lovely video of the song on my website at jonscottmusician.co.uk
What do you like about performing live?
I always enjoy performing live, so I smile a lot and I guess that translates to the audience and they can feel it too. I also like to encourage some audience participation and exchanges. It's a privilege to be able to touch people in this way, through my music, and to see people leave all other stuff behind, and smile. It's all about making people feel good and taking them to a happier, smilier place. Playing live on-stage beats anything. I don't get anxious before performing and all the venues I play are special, particularly the intimate relationship I'm able to build with the audience during the performance.
If you could open a show for any artist, who would it be?
That's easy, it would have to be Mr Stevie Wonder, the master blaster himself!
One artist I would have loved to collaborate with is Donna Summer, it would have been amazing to duet with her. Her voice just does things to me!
What's a typical day like for you?
It's not all work. On a typical day I rise at 5am, go the gym, try and get work done, go for a long walk, chat with my family, have a large single malt before dinner, watch some sports on TV after dinner, and then it's lights out.
Is there anything you'd like to change about the music industry?
The internet has helped the industry to develop but there have been downsides. It's affected the development of artists and their earning capacity. If I could change one thing about the industry though it would be the pigeon-holing of artists – I'd like to see a system that just lets the music speak.
What would you be doing if you weren't a musician?
I'd be a lawyer or historian researching the evolution of humankind and how we got ourselves into this 'mucking fuddle'.
What one piece of advice would you like to share?
The best advice I was given was "Trust your instincts and enjoy what you do." So I'd advise anyone starting out in the business to enjoy it and good things will happen. Do it for the love of it. One message I'd share with everyone, no matter what you're doing, comes from my song Water is Wet. The message – "life is short, so live your life, live well. Live everyday like it's your last, cause one day you're gonna be right."
What have you got coming up next?
I've got a new album coming out in the spring or summer 2021, and then hopefully some live gigs! And possibly some tracks for new movies. 2020 has made me even more resolute to get a message out there that will inspire people. I'd like my tracks 'Freedom – A New Jerusalem' and 'A Beautiful Country' to point people in a better direction, just as I've been inspired by Stevie Wonder and his tracks 'Innervisions' and 'You Haven't Done Nothin'. It's extraordinary really, that some 30 odd years later, the issues raised in these songs that affect the Black experience are still so topical!