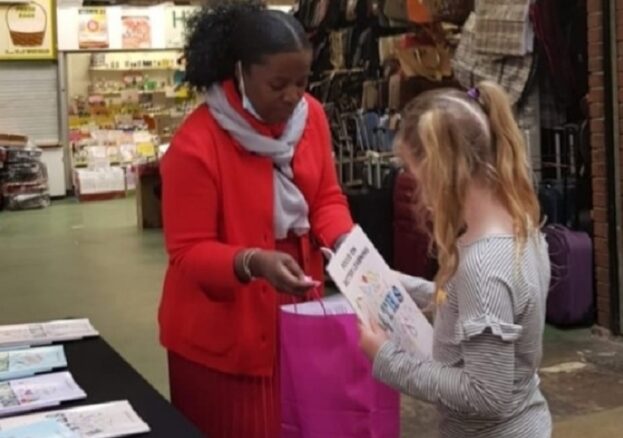 Sandra Smith Brown is a maths teacher with over 20 years experience who has recently published a series of well received maths, science and English exercise books.
She talks to Black History Month about her career as a teacherer, new company Focus Lane Books, becoming a new author and hopes for the future.
What was the motivation for the new books?
I was motivated to create my books through a real situation with real children for a real purpose in the classroom.
I remember being stood in a classroom with a group of 30 students.  I'd asked my class to refer back to their work on trigonometry. They were struggling to find that particular piece of work. I seized the opportunity to engage in a whole class discussion to gather thoughts on what would work best for them.
They concluded that it would be helpful if their work were more organised so they can find their written maths topics at a glance. That was May 2015.
I  went home that day fully motivated, to follow through with some  ideas.
The learners in the classroom just wanted a simple daily organisational exercise book that they could use to refer to their written work when they needed it. This is the story behind the creation of Focus Lane Books.
I created a few ideas, discarded a few. Then Nov 2019 I decided to make these exercise books a reality. In doing so  I included motivational quotes throughout each book  Books are filled with encouraging to inspire a positive mindset growth. Quotes are centred around what children think and say when they're learning. Very often, it only takes one kind word or phrase to lift a learner. Focus lane books are different. They are
Not Your Traditional Plain Exercise Books
What will readers learn/gain from the books?
What's different about Focus Lane exercise books? They're not your traditional plain exercise books.
My books help students to organise their daily written, with a content page at the start of each subject book. They can record key topics as they study; for help with homework, class work or revision. They can refer to the page number, just like a personal exercise book. They're colourful throughout. Filled with encouraging motivational quotes that promotes a healthy mindset to buy into their learning.
It's been a tough year for Parents, Carers and Families. Where many children would benefit from catching up on their areas for improvement over the Summer. Many have lost their way in school or at home and just need space for support to rebuild their confidence. Focus lane books are ideal .
Focus Lane Books are ideal. They're are 3 different subject books to work in.
You've spent your life teaching, describe that journey and career? I have worn many hats over my 29 years of experience in teaching.This incudes:
Head of Maths,working closely with the Numeracy Consultant .
Leading to promotion as Director of Curriculum, where I lead on whole school AFL.  Member of Leadership team
Director of Co-Curriculum where I provided whole school Enrichment with outside providers within the community and beyond.
Lead whole school Gifted and Talented programme to ensure provision for these key groups of learners
I've written and lead a team of staff to deliver Personal Development Programme for kS3 and KS4 whole school. To include health, well-being and life skills.
Also planned and delivered success Summer School Programmes for year 6 transition  to include  parents carers and families in the community.
How much more challenging has teaching been during the last year or so?
Teaching over the last year has meant that many teachers like myself had to learn very quickly how to deliver effective online lessons  I had one day to day to learn , everything just happened very rapidly and we have to  control and manage the situation with the students' learning and wellbeing at the heart of it all.
What's the greatest thing about being a teacher? One of the greatest things about being a teacher is that you know that you're in a position to make a difference in young people's lives .So l'll find a way to tap into resources and strategies to make each learners' journey a success. It's great when I see ex students and they share stories of their successes . Young people are amazing, They have taught me some of my greatest lessons.  I've built great relationships with Parents, Carers and Families within the community. This is something special .
What advice would you give those looking to go into a career in teaching? Teaching can be tough at times, where you have to built resilience and growth from your experience. Pay attention at the same time, to your well-being.Thats equally as important.
Can we expect more books from you? If, so when and what subjects
I'm always seeking opportunities to build on what I have achieved so far in writing my books . There will be a range subject books on offer.
Yes I am working on a second edition in response to customer feedback combined with my ideas. They should be available at the end of October 2021
Here are some more links:
Year 4 student comment on the maths book: https://vimeo.com/551620862/82043461d7
Year 3 Student with Parents using a copy of the English book: https://vimeo.com/548577757/8afac5db80
A brief browse through the books: https://vimeo.com/541395667/1358cd2a61