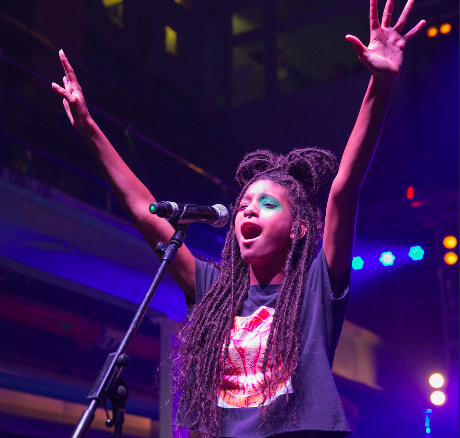 AFROPUNK THE TAKEOVER BRIXTON || VARIOUS VENUES, BRIXTON
SATURDAY 1ST SEPT – SATURDAY 8TH SEPT 2018
A global institution recognised as a triumph of diversity, celebrating multiculturalism and heritage in the music world for over 14 years, NEW YORK, ATLANTA, JOHANNESBURG and PARIS are all now home to global AFROPUNK events. Now entering its third year, AFROPUNK London has evolved with a community focus, to a week-long Brixton takeover. From September 1st – 8th, AFROPUNK descends on South London's eclectic hub. Embrace, discover and experience – there's a plethora of arts, culture and music offerings, plus mind-expanding talks, food, fashion and the return of Battle of the Bands. More info here: http://afropunkfest.com/london/2018-festival/thetakeoverbrixton/
MUSIC
Championing a vast array of sounds and influences, AFROPUNK THE TAKEOVER : BRIXTON showcases budding talents, local breakthrough artists and collectives, alongside global artists. A mixed bag of old skool sounds and new – gen, do not miss three music filled nights. Embracing DIY ethic, POP Brixton's Battle of the Bands Final celebrates aspiring local talent. Battle of the Bands is live and accepting submissions!
If you're a budding band ready to take it to the next level, enter here: http://afropunkfest.com/london/battle-of-the-bands/
Friday 7th September is a must for club ready party people – with classic hip-hop, house, rap, soul, jazz, afro beats and more in store. With Garage godfather DJ SPOONY bringing the legendary London sound to Electric Brixton, alongside AFROPUNK mainstay, Soul II Soul founder and legendary Africa Centre party maven, JAZZIE B. A real family affair, local heroes, BBZ, and party crew, BORN N BREAD (NTS)will grace the Electric booth.  Pus maximum vibes from party crew RECESS. A melting pot of sounds, it's good-times guaranteed. Tickets: http://bit.ly/BTbrixtonelec
Saturday 8th September sees jazz, hip-hop and r&b marry rap, poetry and grime, promising food for thought at O2 Academy Brixton. Headlining the show is US hip-hop supergroup August Greene(Robert Glasper, Common, Karriem Riggins). Award winning ROBERT GLASPER boasts a brilliant mind – behind the works of J Dilla, Mos Def, Kendrick Lamar to name but a few. As August Greene, with Chicago MC, COMMON, and Detroit's heralded beat-maker KARRIEM RIGGINS the trio are synonymous with politically charged, emotive sounds. Soulful songstress and activist, LAURA MVULA joins, for a super-special guest performance alongside August Greene; eyes peeled for more guests still to come. Truly embodying the AFROPUNK spirit, poet, scholar and activist, AKALA will also perform. Having recently received an honorary Doctorate for his studies on race and class in Natives, the North London rapper and cultural commentator is a no – brainer for AFROPUNK. Don't miss BAKAR, the rockstar on the rise fusing native grime inspired sounds with a punkish DIY attitude. From the esteemed Colors Berlin, to performances at locally loved Bone Soda parties, it's musical anarchy at its finest. Last but not least, Brixton's very own SHABBA, set to bring heat with their carnival spirit, with RECESS, joining again.
Produced in association with Metropolis Music, with more very special guests still to be announced, don't sleep on this. Tickets and info here: http://bit.ly/BTbrixtonacad
 TALKS, FILM AND ART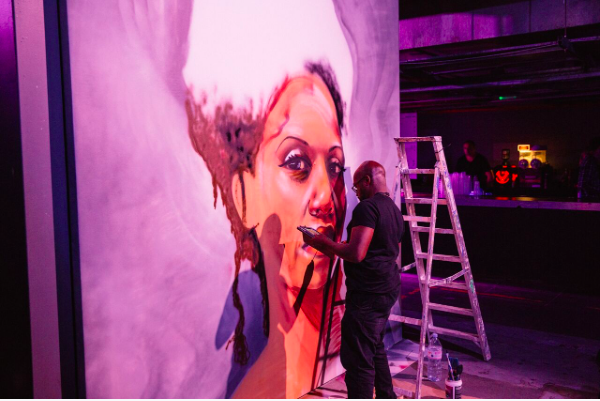 Setting up for a full Brixton takeover, there's a lot more to find and do, too. As well as gigs, and club nights Monday 3rd September marks the beginning of a week-long Art Exhibition in the 198 Gallery. All roads lead to the Ritzy on Thursday 6th September, as Apples and Snakes host some of the best Black British poets and spoken word artists on the scene for a night of explosive poetry, spoken word and music. Plus, the festival's Black in the Day exhibition looks through the history of AFROPUNK in Black Cultural Archives; a one-of-a-kind venue dedicated to preserving, collecting and celebrating Black heritage. Right on Windrush Square, it's an important acknowledgement of Brixton and its history.
Across each night, delve into insightful talks at the Department Store, a host of guest speakers exploring what it means to be Black. Opening the Talks on Monday 3rd Sept, it's all about Radical Self-care, the stigma around mental health in the black community are just a few issues touched on by mental health professionals, activist and advocates. Explore identity, colorism, feminism with Michaela Angela Davis leading a dialogue on Kinks, Colorism and Colonialism. Safe space promoters, BBZ, and host Kuchenga discuss all things LGBTQIA, protection and resistance with a post-discussion dinner on Wednesday 5th September. Thursday's talk goes hand in hand with the AFROPUNK Black in The Day installation – eyes peeled for more info. Fridays talk is a two-part exploration of art and commerce, with Black to the Future dealing into creative entrepreneurship and business, and the narratives built through a black lens, led by marketers, journalists, and other creatives. Last but certainly not least the final talk on Saturday 8th September delves into a vital issue – redefining masculinity with a discussion on the dismantling of systemic racial stereotypes to empower communities.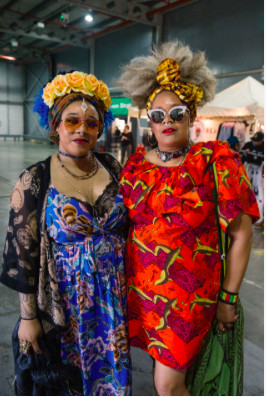 BRIXTON 
Having previously explored London, AFROPUNK enters Brixton with a week-long multidisciplinary offering of events, talks and exhibitions from 1st-8th September. Shifting towards a rooted, community-centric programme is in line AFROPUNK's desire to connect through Diaspora; creating bonds between those with a shared mindset. AFROPUNK is proud to descend on South London, a globally recognised hotbed for African and Caribbean societies in the UK Capital.  A thoughtfully curated expansive programme – explore and learn with six talks, and feast your ears and eyes on art exhibitions, installations, live music, DJs, film screenings and more across adored venues, The Ritzy, Pop Brixton, Black Cultural Archives, 198 Gallery, Electric Brixton, O2 Academy Brixton and the Department Store. Battle of the Bands is live and accepting submissions.
Enter here: http://afropunkfest.com/london/battle-of-the-bands/
Attendees are encouraged to become a part of the AFROPUNK community through the event – checking out the offerings throughout the duration of the week and long after. It's about creating an extended family of AFROPUNK, with a united voice to be heard, in Brixton and beyond!