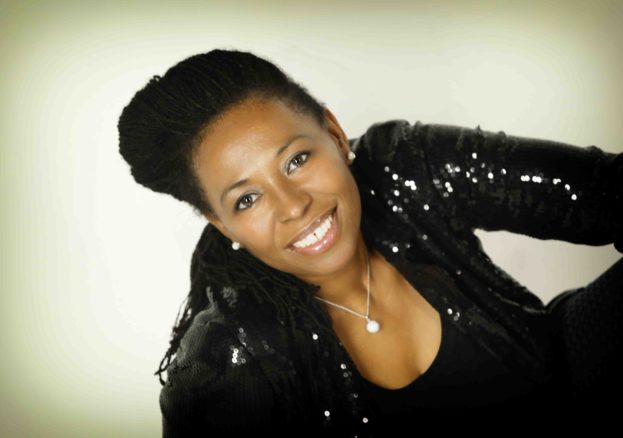 At a time when Lovers' Rock was just exploding onto the reggae charts, I'm So Sorry went straight to Number One. Carroll, gave us an insight into the lyrics saying " I had just broken up with a boy and at that young age, having no understanding as to how and why these things happen, I wrote a poem about it. It was a time of analysing."
Carroll followed that up with a number of popular songs and dubbed the Queen of Lovers' Rock, her voice had, and still has the undisputed power, sweetness and timbre that makes her songs so enduring. The iconic Hopelessly in Love, released in 1981 remains a tender favourite to this day, She explained  "It was a coming of age song, with the environment, young friends going through the same thing at the same time…first love."  Even amongst generations who were not yet born at the time of it's popularity it remains a favourite.  Hopelessly in Love  went on to become an international hit and the subsequent album of the same name brought her international fame securing her position as one of  the  UK's finest female singer/songwriters.
Yet, there is more to be told. Carroll Thompson crossed the threshold from reggae to other genres. With her fine soprano voice she provided vocals as well as arranging for an impressive array of superstars in their varied genres including: Stevie Wonder, Michael Jackson, Natalie Cole, Robbie Williams to name a selection as well as much loved reggae stars such as Dennis Brown, Maxi Priest and Gregory Isaacs.  She has worked with pop artists such as Boy George, Annie Lennox and The Petshop Boys –  the list is by no means conclusive.
As music composer/consultant she is credited for original music scores in TV & films both in the UK and the USA.  Collaborating with The Petshop Boys featuring her lead vocal on the soundtrack of the Oscar and BAFTA award winning Neil Jordan film, The Crying Game. She is also lead vocalist in  the Channel 4 film and soundtrack, Baby Mother  and the movie Knights and Emeralds.
Carroll's production company signed to Toshiba/Emi Japan and released three solo albums:  Free, Full Circle and Songbird, each reaching the Japanese top 10. Her featured vocals on Courtney Pine's UK top 40 single I'm Still Waiting  taken from the Reggae-Jazz fusion album  Closer to Home is Pine's most successful selling album to date and topped the US billboard chart  at no. 14.
Carroll reached the top 20 with the club classic 'Joy & Heartbreak' in the UK National chart with the group Pop group Movement 98, singing and co-writing with the iconic club DJ Paul Oakenfold.
Original songs for documentaries in the UK and USA include; BBC, C4, BBC1, BBC2, CHANNEL 4, Formation Films, Oxford Films/TV, Initial TV, Comedy Central USA.
Music scores include:
'The Kings & Queens of Comedy' featuring Bernie Mac and Steve Harvey, Whoopi Goldberg and Ellen. 'The History of Jewish Comedy 'featuring Rosanne Barr, The kings of Hip Hop Comedy featuring Chris Rock. 'The History of Black Comedy' featuring Richard Pryor, Bill Cosby, Eddie Murphy.
In 2018 Carroll was commissioned to create an original piece for WOW – Women of the World and Shiva Nova named 'Women of the Windrush' and  Carroll has also  collaborated and performed with Grammy award winner Phil Ramacon 'Hope' for voice and piano.
As a tribute to Phylliss Dillon, another legendary Rocksteady/Reggae artist of her time,  Carroll has produced a new album of her songs.
Carroll Thompson has performed the world over, she is a lasting tribute to the significance of  UK Afro-Caribbean music. From London to Argentina, New York's Carneigie Hall to Japan, her legacy continues.
Awards and Nominations:
• UK's 100 Best Black Britons published by the Evening
Standard & Daily Mirror
• BBC Radio London Award winner 'Queen of Lovers Rock' (1982)
• Barclays 'Woman of Merit' award winner (2005)
• 'Outstanding Contribution to Black Music UK' award winner
(2007)
• UK Artist-to-Artist award winner (2009)
• 'Outstanding Contribution to Lovers Rock' winner (2010) • The Lovers Rock Movement Award winner ' Best songwriter
award' (2010)
• Hidden Creative industries Award winner ' Best selling Lovers' Rock Album 2011.