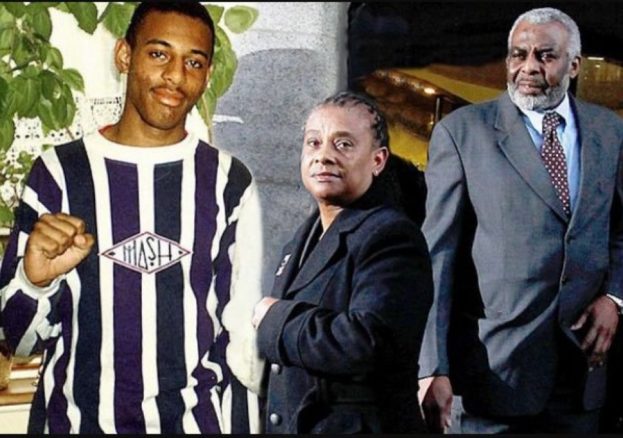 Stephen Lawrence day is held annually on 22nd April, as announced by then Prime Minister Theresa May at the memorial service marking 25 years since Stephen's death. The day serves as an opportunity for schools and communities to engage deeply in activities that strengthen and empower them to 'Live their best life'.
The day provides an opportunity for schools, youth and community groups, charities and others to come together to deliver a range of positive activities including; school-based activities, programmes to encourage young people to reject the recent increases in serious violence, and activities 'beyond the school gate' to promote community integration for young people who are at risk of offending.
You can read more about the incredible impact we made in 2019.
The Stephen Lawrence Charitable Trust was founded by Baroness Lawrence in 1998 to support young people, in honour of Stephen whose life was cruelly cut short before he could live out his dreams.
How your community can get involved
We invite your community leaders, members and young people to come together to use the story of Stephen's life and legacy as an opportunity to hold a day of activities or event to mark the day.
Social Action in Action
We are proud to have worked across the country engaging communities and young people to design and develop youth-led social action projects to improve the lives of young people living in their local communities, challenging negative perceptions to make a real difference.  Social Action projects can include activities such as campaigning, volunteering, and fundraising – all of which have a massive impact on local communities and young people. Download the Community Social Action Toolkit to find out how to start you can start your own project!
The Stephen Lawrence Charitable Trust are welcoming a limited number of applications from individual community organisations to deliver Social Action activities focusing on identified risk factors for Serious Crime and Violence (see attachment, Serious Crime & Violence) in line with our guiding principles (see attachment, Guiding Principles).
Amount of funding available: Up to £400 for a day of activities. All activities will need to take place on or around the day – 22nd April 2020.
Please submit your completed application and relevant supporting documents to  me Chelsea Way onChelsea@stephenlawrence.org.uk, by Friday 13th March 2019
We look forward to hearing from you and your local community!
If you have any questions, please do get in touch with us.