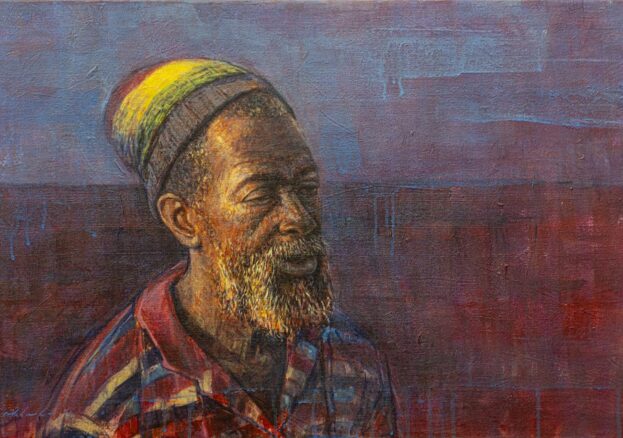 One of the world's most prolific collectors of Jamaican Art is Jamaican Cultural Activist London-based, Theresa Roberts is opening her private residence at Cadogan Square, London to launch Black History Month 2021 with an exclusive private viewing of 15 pieces of art from 11 Jamaican artists based in Jamaica, the USA and the UK.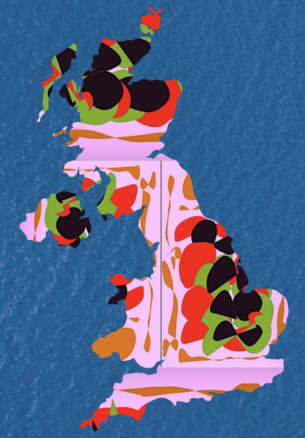 Leading the stunning array of Jamaican Art, embodying 'The Rise and Rise of Jamaica' for Black History Month 2021 is Jamaican-born David Neita. By day Mr. Neita works as a human rights lawyer, 'by night' he's a poet and artist. The politically active Mr Neita will be in attendance at the private view.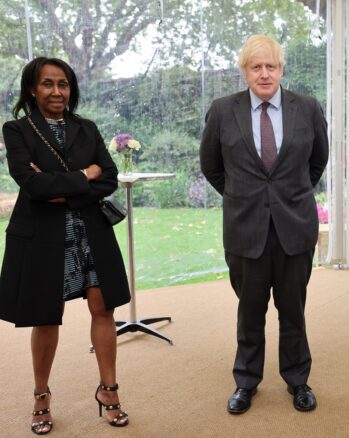 Other incredible Jamaican artists, all supported through Theresa Roberts' Art-Jamaica organisation, include Christopher K. Lawrence, who produced a haunting art work called 'Paper Boat' and organised all of the other artists for Roberts. These include Alicia Brown, Carol Crichton, Greg Bailey, Laura Facey, Lesli-Ann Belnavis Elliott, Mabusha Dennis, Marlon James, Michael Elliott, Nova Williams and Richard Nattoom Akazzi Hutchinson.
They have produced the artwork exclusively for the CharitableBookings.com Art Gallery. CharitableBookings.com in association with Booking.com is from Lifestyle entrepreneur David Johnstone and Lord Fink, the former Conservative Treasurer. Johnstone famously created the Global Party which raised £3 million for charitable causes through more than 1,500 parties in over 263 cities up until 2015. Johnstone organised a fundraiser for PM Boris Johnson's London Mayoralty Campaign.
According to David Johnstone, Executive Chairman of ChartiableBookings.com:  "Jamaica is more than just a cultural reference. It's a place where people have changed the world in so many areas of society, be it music, sports achievements, science and unquestionably through art. We are proud that the CharitableBookings.com Art Gallery can be part of this cultural heritage."
The Jamaican art, produced exclusively for CharitableBookings.com, will be on display, and will be raising money for the 'Save Our Boys And Girls Foundation'. This is the charity founded by Juliet Holness MP, the wife of Jamaica Prime Minister, Andrew Holness.
Roberts and her husband, Andrew Roberts both have a passion for emblazoning Jamaica on the world map. This has included launching Jamaica Patty Co., with a flagship store in Covent Garden, and now a second store at Liverpool Street Station.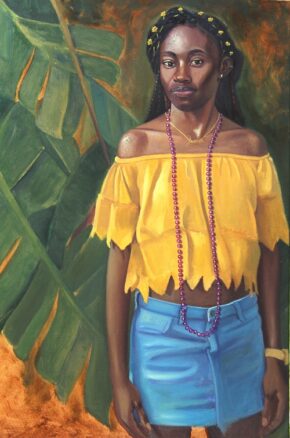 According to Theresa Roberts:  "Traditional Jamaican Patties, using the recipe's from my homeland, are flying off the shelves. Britons are starting to appreciate Jamaica with their heads and hearts through Jamaican Art and also their stomachs with Jamaican patties" she says.
Guests at the exclusive private view to open Black History Month 2021 will be treated to rum cocktails while being served scrumptious Jamaican Patties.
According to George Frost, founder of The Duppy Share rum:  "The Duppy Share is delighted to support the launch of this excellent initiative to showcase some incredibly talented Jamaican artists. Jamaica's impact on British culture is seen everywhere, from the music, the art and of course our rum".
At the private view in Cadogan Square, QR codes will allow individuals to link through to each artists' individual page on the CharitableBookings.com art gallery.
To view the Jamaican art, viewers should go to www.charitablebookings.com/Art-gallery  The artists are all providing incredible voiceovers for the video of their artwork online.
According to Ian Thomas, Publisher of Black History Month Magazine, which has operated for 22 years: "We are proud to support such an incredible initiative that showcases the incredible talent of Jamaican artists."
The Private View at Cadogan Square, London – 6:30-9:00 pm on  Friday 1st October 2021
The art will also be on view in Black History Month Magazine.
https://www.blackhistorymonth.org.uk/black-history-month-magazines/