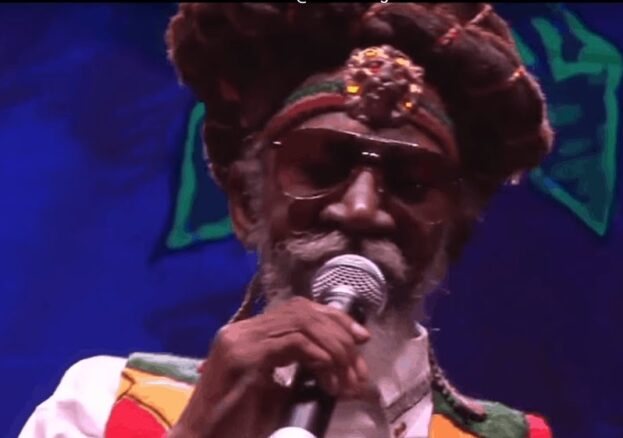 This week, a certain Jamaican 73-year-old Neville Livingston died, however you may know Livingston better as the Reggae icon Bunny Wailer.
Bunny was the last survivor of the legendary musical group The Wailers, which included Bob Marley and Peter Tosh, died in Kingston, Jamaica on Tuesday, March 2 2021 where he had been admitted to hospital for some time.
Wailer's manager, Maxine Stowe, confirmed that Wailer died on Tuesday at the Medical Associates Hospital in Kingston, Jamaica. No cause of death was given, but Wailer had been in and out of the hospital since suffering his second stroke, back in 2020.
He was the lone survivor of the original Wailers, as Bob Marley died from cancer in 1981 and Peter Tosh was gunned down at his home in Kingston in 1987.
It is ironic that all three went on to record landmark albums which helped to defined reggae music until today.
"The passing of Bunny Wailer is a great loss for Jamaica and for reggae," said Jamaica's Prime Minister Andrew Holness.
"This is a great loss for Jamaica and for reggae; undoubtedly Bunny Wailer will always be remembered for his sterling contribution to the music industry and Jamaica's culture. May his soul rest in peace," added Holness.
Bunny's passing has truly signalled the end of an era in Jamaican music that will be hard to replicate.
His death comes very soon after the passing of two other reggae greats – Frederick 'Toots' Hibbert from the Maytals last September and Ewart 'Daddy U Roy' Beckford, the deejay pioneer who died on February 18, 2021.
Both these men were the cornerstone of Jamaican music, which made it an international genre from the late 1960s onwards.
Bunny Wailer was founder and an original member of the Ska, Rocksteady and Reggae group, The Wailers along with late Bob Marley and Peter Tosh.
Bunny Wailer is a three-time Grammy Award winner. In 1991 he won the award for Best Reggae Album, 'Time Will Tell,' a tribute to Bob Marley.
Four years later, he won another Grammy with the album 'Crucial Roots Classic', and in 1997, his third Grammy was awarded for the 'Hall of Fame', a tribute to Bob Marley's 50th Anniversary.
Jamaica's Minister of Culture, Gender, Entertainment and Sport, Olivia Grange, also paid tribute on news of his passing. She said: "We mourn the passing of this outstanding singer, songwriter and percussionist and celebrate his life and many accomplishments.
"We remain grateful for the role that Bunny Wailer played in the development and popularity of reggae music across the world."
Bunny Wailer was born in Kingston in 1947 and became close friends with Bob Marley while they were toddlers living in west Kingston. As they grew into adults, the pair later teamed up with Peter Tosh to form the Wailers in 1963. They released their debut album, The Wailing Wailers, in 1965 which included their Jamaican chart-topper Simmer Down.
In 1967, The Wailers joined with producer Lee 'Scratch' Perry and his group the Upsetters, and began recording tracks in the new, slower reggae style that had emerged out of ska. Bunny Wailer penned a number of the group's songs, including what would become his signature song, Dreamland.
By the early 1970s, the Wailers had added new members and signed to Island Records, which helped bring them to international audiences. They had a global breakthrough with fifth album Catch a Fire in 1973 and its follow-up, Burnin', which featured what would become one of Marley's signature songs, I Shot the Sheriff.
The Wailers, however, broke up in 1974 when Bunny left the group followed shortly by Peter Tosh as the trio encountered differences. All three began to pursue solo careers.
Bunny Wailer started with his acclaimed album Blackheart Man in 1976 and he maintained a steady release of albums for over 40 years, culminating with him winning Grammy awards for best reggae album in 1991, 1995, and 1997.