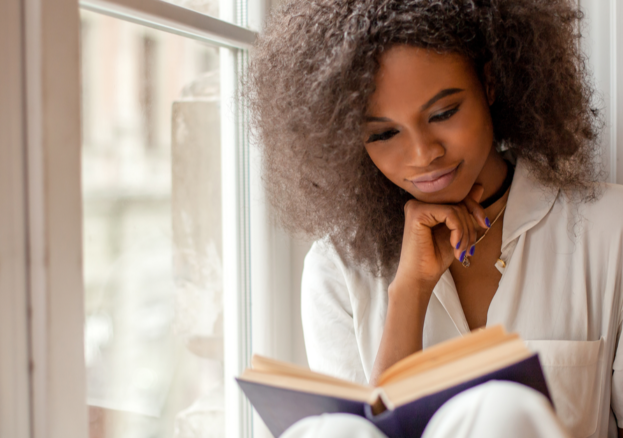 Significant achievements made by black people have been disregarded for most of our history. Because of this, it is necessary to acknowledge the accomplishments of the black community and their importance in our modern world. Black history is much more than learning about slavery and segregation. It represents how black people have succeeded and transcended the obstacles imposed by an intolerant society that constantly oppressed them. Acknowledging black history is honoring their battle against discrimination, their traditions, their culture, and their resilience.
Being educated on black history should be a duty for all citizens. After centuries of being forced to stay in the shadows, it is the least we can do to show our respect and empathy. Do your research on black history, making sure your sources are reliable and secure. If you want extra protection, for instance, getting a VPN for the UK (for example, this one) can keep your devices and internet connection secured. That way, your laptop can be safe while you stay informed.
Choose right and take a closer look at five interesting and little-known facts about black history.
1.  The Wealthiest Person Ever Was a Black King
Mansa Musa (1280-1337), king of the Mali Empire during the 14th century in West Africa, is still remembered today as the richest man of all time. This African emperor enjoyed unlimited access to gold. He lived in a lavish palace replete with gold trimmings and ornaments, made lavish and massive caravans with which he paraded on his travels, and gave extravagant gifts to his trading partners.
Some say that in his passage through Cairo, he destabilized the economy by plummeting the price of gold after flooding the market with large amounts for his spending and gifts. If you think of it that way, he was the richest man on earth. How this translates to the modern economy would have to be calculated, but we can imagine an incalculable amount of wealth.
2.  Ella Baker's Fight for Civil Rights
Ella Baker was a tireless fighter for social equality for African Americans.
Baker was greatly influenced by the Montgomery Bus Boycott and established In Friendship, an organization that raised funds to fight Jim Crow laws. Baker continued her focus on grassroots organizing by running Crusade for Citizenship, a voter registration drive. By 1960, Baker was helping young African American college students grow as activists, inspired by students who refused to get up from a Woolworth's lunch counter.
When she arrived at Shaw, Baker helped students participate in sit-ins. SNCC was established from Baker's mentorship. In partnership with members of the Congress of Racial Equality (CORE), SNCC helped organize the 1961 Freedom Rides. In 1964, with Baker's help, SNCC and CORE organized Freedom Summer to register black Americans to vote in Mississippi and expose existing racism.
3.  The Black Inventor Who Created Modern Light Bulbs
Latimer was an inventor known for working closely with Alexander Graham Bell, who invented the telephone.
According to the Massachusetts Institute of Technology (MIT), Latimer improved on Edison's original design. Latimer created a light bulb with a more durable carbon filament. He sold the patent to US Electric Co. in 1881 and a year later patented a process to efficiently manufacture the carbon filament.
He even wrote a book on electric lighting. Because of Latimer's contributions, incandescent light bulbs became more affordable and practical, transforming American culture.
4.  Broadwater Farm Riots
Mark Duggan, a 29-year-old black man living in Tottenham, north London, was shot by a Metropolitan Police officer on August 4, 2011. Duggan's death quickly became big news. Duggan was called a "gangster" and a "thug" by the press. Claims that were presumably racist.
The riots began with the peaceful protest of the black community over Duggan's death, which quickly turned into a bloodbath. The people of Tottenham chanted, "we want answers." The next day, people rioted in other areas of London. On August 9, one man died after being shot. On August 10, three men were killed in a hit-and-run. By August 15, 2011, around 3,100 people had been arrested.
5.  Windrush Generation
The Windrush scandal began when it was discovered that some migrants of African descent, who had arrived in the UK between the late 1940s and 70s, had been declared illegal migrants. Many arrived in the country as children, but most never returned to their places of origin.
Theresa May enacted a law when she was in charge that made these people have to prove with original documents all the years they had lived in the UK, a bureaucratic procedure that most of them could not comply with.
As a result, some of them lost their jobs, were denied access to healthcare, were threatened with deportation, or were unable to return to the UK after visiting their country of origin.