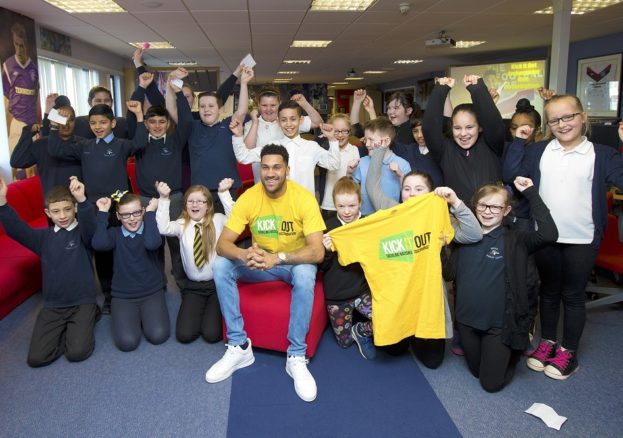 Starting life as a small independent charity, the 'Let's Kick Racism Out of Football' campaign was established in 1993 in response to widespread calls from clubs, players and fans to tackle racist attitudes existing within the game. More than 20 years later, football is seen a bastion of hope to eradicate not just racism, but discrimination from society.
Historically Black History Month has been the most important month in Kick It Out's calendar. From its inception 23 years ago and post-1997, when its objectives expanded to cover all forms of discrimination alongside racism, October has been a significant campaigning period for Kick It Out.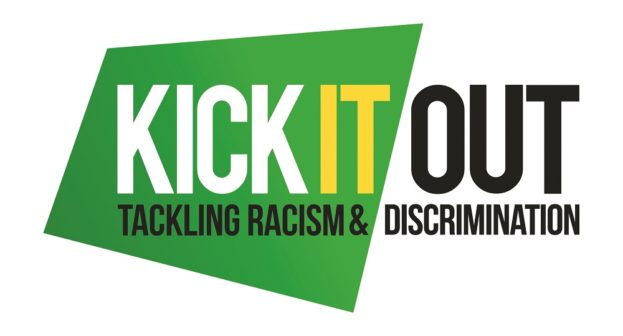 Professional clubs and grassroots projects take a unified stand against discrimination by dedicated fixtures to the organisation as well as hosting various events and activities to raise awareness and educate about the importance of equality and diversity in football.
Working in partnership with the 92 professional clubs in the Premier League and English Football League, grassroots and community clubs across the country and within the education sector, Kick It Out has worked tirelessly to make football an inclusive place for all, whether through participation or simply supporting a team.
As a third-party reporting bureau, Kick It Out receives reports of discrimination directly. The reports are linked to football, whether it is an incident that takes place during a match, in a football environment or on social media. The rise of football-related discrimination online has been a huge concern to Kick It Out.
In the summer of 2016, to coincide with the European Championships, the organisation sought to raise awareness of this issue through its 'Klick It Out' campaign.
Supported by the likes of Twitter and Facebook, the campaign spread awareness of the impact of social media abuse and the legal consequences of posting hate online. Research during the tournament showed over 22,000 discriminatory messages were posted on social media and directed at players and teams during the tournament.
Through the reports the organisation receives, there appears to be one clear and apparent trait – the lack of education on these issues in society. At Kick It Out, educating people from all backgrounds about equality and inclusion is an essential facet of their work.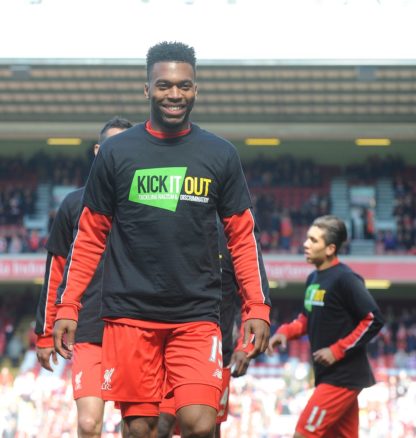 Since its inception, education has been a fundamental part of Kick It Out's work through its engagement with young people within professional and grassroots football clubs, community organisations, schools, colleges and universities.
Specifically through its own Education Programme, Kick It Out has been able to expand its work in educating the next generation of football fans, players and even industry employees.
The programme has achieved great success through a number of initiatives that educate and empower young people to act against discrimination. In January 2016, Kick It Out partnered with the UK Youth Parliament's campaign 'Don't Hate Educate' to tackle racism and religious discrimination, assisting the campaign by producing an educational toolkit which has helped hundreds of young people in the United Kingdom to run an educational session within their school or community.
Another exciting project saw the organisation launch A.S.P.I.R.E. –  Ambassadors Supporting and Promoting Inclusion, Respect and Equality. The new group of eight young ambassadors, aged between 16-21, help promote the message of equality in the game and society whilst developing as future leaders to drive change in the football industry.
Hayley Bennett, Kick It Out's Education Officer, explains the effect of the programmes since its launch: "We've been running the programme for over two years now and I'm extremely proud of what we've achieved so far.
"Our workshops have managed to involve over 3,000 participants in different schools and communities during that time. The programme is growing every day and we're always getting requests from young people across the country to get involved in our work.
"Nevertheless, we're not about to slow down and pat ourselves on the back. There is always progress to be made, new communities to educate and more young people whom we can empower to spread their own messages of equality and inclusion."
The organisation's education work also stretches to the professional game to assist the current and future generations of football professionals to prepare for the world they live in.
Kick It Out works  across all clubs in the Premier League and English Football League (EFL) to deliver equality sessions to first-team squads and club staff. These sessions aim to improve awareness of equality issues within clubs.
Working closely with both leagues on a number of initiatives and programmes, including the Premier League's Equality Standard and the EFL Code of Practice, the organisation is helping to shape football's inclusive future.
One such programme is Equality Inspires, run in partnership between Kick It Out and the Premier League. The programme delivers diversity and inclusion awareness workshops to all age-groups  in the League's Academy Programme up to Development Squads. So far over 1,000 Academy players have received training through the programme.
These initiatives are needed more than ever, when considering the recent rise in hate across the UK. With this in mind, Kick It Out has launched an initiative for the 2016/17 season, urging the collective force of football to educate and unite against hate in the sport.
'Call Full Time On Hate' highlights the positive messages of inclusion echoed by football authorities, clubs, players, managers and supporters but will also seek to deter any views of hate from entering the game.
Lord Herman Ouseley, Kick It Out's Chair, reiterated the need for education during the initiative: "Our anti-hate initiative aims to build on existing positive education and awareness-raising projects supported by clubs and their Foundations in their local communities.
"Football is at the forefront of helping its fans, players and young people in their local communities to understand the damaging effects of prejudice and discriminatory abuse.
"Creating community cohesion through education, mixing and learning with and from each other through football is positive for the game as well as equality, diversity and inclusion.
"Call Full Time On Hate aims to ensure the game remains as inclusive and welcoming as possible and that it reiterates a zero tolerance approach to discrimination."
Kick It Out will continue to be at the forefront of promoting inclusion in the football and society, with education at the core of their work to eradicate discrimination.