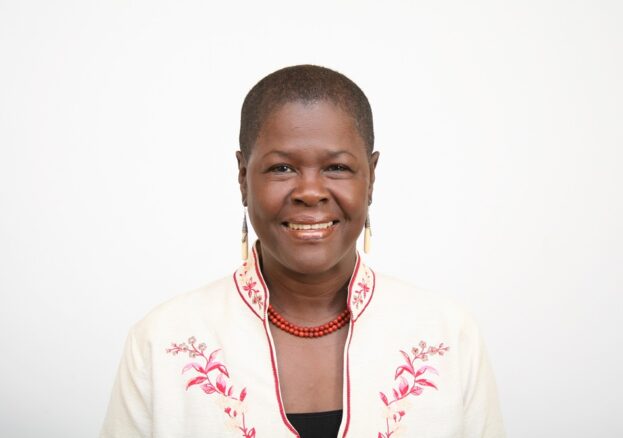 Dr Beverley Bryan was a founder member of the Brixton Black Women's Group, Organisation of Women of African and Asian Descent (OWAAD) and the British Black Panther Movement. Lecture will be followed by an extract of a new work by classical composer Philip Herbert
Following the success of the inaugural Windrush Day Lecture in 2020, Serendipity is delighted to present the 2021 lecture by Dr Beverley Bryan as she explores Key Moments and Issues In The Black British Civil Rights Movement: A Brief History Of Our Story/Journey (So Far).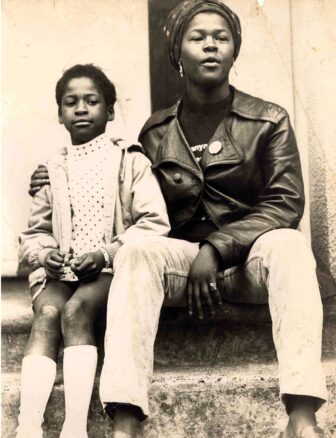 Bryan was a founder member of the Brixton Black Women's Group and the Organisation of Women of African and Asian Descent (OWAAD); a Saturday school organiser; a mainstream primary school teacher who pioneered Black history teaching in her classroom in the 1970s; and a member of the British Black Panther Movement.
She is co-author of the classic book Heart of the Race: Black Women's Lives in Britain (1985) which detailed the collective experiences of ordinary Black women; their relationship to the British state throughout its long history of slavery, empire and colonialism; and their fight for equality from post-war up to 1980s Britain.
A lifelong educator, Bryan retired as Professor of Language Education from the University of the West Indies, Jamaica, where she now lives – in the country of her birth.The lecture will be followed by an extract of a new work by classical composer Philip Herbert entitled Siren Calls to an Illusive Journey, commissioned by Serendipity in recognition and celebration of the
Windrush Generation.
Speaking with Black History Month; Serendipity CEO and Artistic Director, Pawlet Brookes said  "We are thrilled to be able to welcome Dr Beverley Bryan to be part of our second Windrush Day lecture following on from the huge success of last year. Dr Bryan is such an important figure in the social history of this country for her work fighting for equality and the themes she will be discussing in this lecture are as important today as ever"
The lecture will be streamed online via zoom on Tuesday 22 June 2021 at 6:00pm (UK/BST). This streamed online lecture will be available for 48 hours after going live.
Tickets for the lecture are £10 and can be purchased at www.serendipity-uk.com
Biographies
Dr Beverley Bryan
University professor and political activist Dr Beverley Bryan was born in 1950 in Portland, Jamaica. Her Jamaican parents were part of the Windrush generation. Bryan's family eventually settled in the Brixton, London where there was a large and growing Caribbean community. Bryan first graduated at eighteen in 1968 from Keele University, London. Intent on becoming a school teacher, she enrolled in London University, obtaining successively a Bachelor of Arts in English, a Master of Arts in Language and Literature in Education, and a PhD of Philosophy degree in Language Education by 1976. At the same time, she became actively involved from 1970 to 1973 with the British Black Panther Party (BBPP).
Modelled on the Black Panther Party founded in the United States by Bobby Seale and Huey P Newton in 1966, the BBPP sought to improve political and social conditions for the Black British
community. It focused immediately on taking action against police brutality and the discrimination Blacks in Britain.
The British Black Panthers decided to dissolve in 1973. Bryan and other women in the BBPP decided to continue their political activism. Along with Liz Obi and Olive Morris, she founded the British Black Women's Group. The organization promoted similar values and goals than the Black Panthers, adding to them the particular issues and grievances of women within the British Black community. In 1985 she co-wrote with Stella Dadzie and Suzanne Scafe, The Heart of the Race: Black Women's Lives in Britain, a sociological essay exploring the different lives of British women from African descent.In 1992, Bryan returned to Jamaica and began teaching at the University of West Indies near the capital, Kingston. Starting as a Lecturer in Educational Studies, she was promoted as Senior Lecturer in 2002, and then to Professor in 2011. In addition to her expertise in Jamaican Creole literature and language, she also worked at the Jamaican Ministry of Education as an adviser concerning primary education and literacy improvement. Bryan published a book in 2010 titled Between Two Grammars: Research and Practice for Language Learning and Teaching in a Creole-speaking Environment.
Today retired, Bryan continues to lecture on women's rights and issues. She remains an important figure in both the Black community of the United Kingdom and in her native Jamaica because of her activism and her knowledge in the English language.
Philip Herbert
From an early age classical composer, Philip Herbert's talent for music was nurtured by his parents, and later at the Yorkshire College of Music, where he was awarded a scholarship to further develop his musical studies at the piano, with the late Dr John Foster, and Irene Ingram. He later went on to complete a bachelor's degree in Music Education at King Alfred's College, Winchester, and later to read music at postgraduate level at Andrews University, Michigan USA. He also gained piano teaching
and piano performing diplomas from the Royal Academy and Royal College of Music respectively.
Herbert has studied the piano with such teachers as Diana Owen, Guy Jonson, John Owings and the late Kendall Taylor CBE. Owing to his passionate interest in choral music and music for solo voice, he was awarded a Graduate Assistantship enabling him to work as accompanist to the late Dr Harold Lickey, the Head of Vocal studies at Andrews University: who taught singers at undergraduate and postgraduate levels, as well as being the director of the choral ensemble – The Andrews University Singers.
Herbert also went on to study Choral conducting with the late Simon Johnson, Assistant Chorus Master to the Philharmonia Chorus. He was recently elected a Fellow of the Royal Society of Arts. Herbert has taught music at all educational levels, as well as making music through composing, performing as a pianist and conducting. He has coordinated master classes, workshops and concert series; as well as devised courses and community projects for young people and adults, with creative and interactive contributions from some of Britain's finest musicians, across an eclectic range of musical genres. He has also been involved in projects that have been broadcast on BBC Radio 2, 3 and 4 as well as BBC TV.
About Serendipity
Serendipity is an internationally connected arts and heritage organisation that actively changes the UK artistic and cultural landscape with an innovative and inspiring high-quality programme. Serendipity fosters innovative new work from artists, both emerging and established, bringing diversity to the forefront of cultural experiences for all.