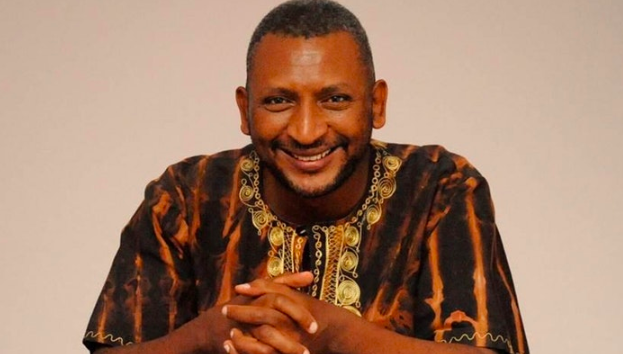 Dance of the Jakaranda: Peter Kimani in conversation
Date: Monday 12 March 2018
Time: 6:30- 8:00 pm
Venue: CLM.4.02
Speaker (s): Peter Kimani
Chair: Bola Mosuro
1963. Kenya is on the verge of independence from British colonial rule. In the Great Rift Valley, Kenyans of all backgrounds come together in the previously white-only establishment of the Jakaranda Hotel. The resident musician is Rajan Salim, who charms visitors with songs inspired by his grandfather's noble stories of the railway construction that spawned the Kenya they now know.
One evening, Rajan is kissed by a mysterious woman in a shadowy corridor. Unable to forget the taste of her lavender-flavoured lips, Rajan sets out to find her. On his journey he stumbles upon the murky, shared history of three men – his grandfather, the owner of the Jakaranda and a British preacher – who were implicated in the controversial birth of a child. What Rajan unearths will open his eyes about the birth not just of a child, but of an entire nation.
Peter Kimani's much-anticipated book, Dance of the Jakaranda, is a historical novel that re-imagines the rise and fall of colonialism in Kenya at the turn of the last century. But this could well be a story of globalization—not just for its riveting multiracial, multicultural cast—but also due to its diverse literary allusions, from Chekhovian comedy to Kafkasque caricatures, or magical realism popularised by Gabriel Garcia Marquez.
Speakers bio:
Peter Kimani ( @KimaniPete ) is an award-winning author with important international profile: he was 1 of 3 poets commissioned to compose and present a poem marking Obama's 2009 inauguration. Born in 1971 in Kenya, Peter Kimani started his career as a journalist. Also an established poet, he has won the Jomo Kenyatta Prize for literature, Kenya's highest literary honour. A rising star with global readership, Kimani earned his doctorate in Creative Writing and Literature from the University of Houston, and is a faculty member at Aga Khan University in Nairobi. Dance of the Jakaranda is his UK debut. We are very excited to be publishing this extraordinary book from an extraordinarily accomplished writer whose style, wit and flare leaps from the page.
Bola Mosuro (@bbcBola) is news presenter on the BBC World Service. She has a keen interest in the arts and in gender issues. Hailing from Nigeria, she was raised in both London and Lagos. Bola studied Peace and Conflict studies in Northern Ireland and is married with three children.

Twitter hashtag for the event: #LSEJakaranda
This event is free and open to all, but pre-registration required via Eventbrite. Contact the Firoz Lalji Centre for Africa at africacentre@lse.ac.uk if you have any queries. Please note that we will be overbooking this event, so please arrive early to guarantee a seat in the auditorium
More Events in Greater London Listings MORE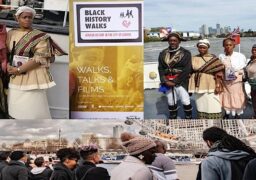 Westminster
Saturday 25 May
Your private, double-decker boat will start from the Temple Pier near Temple tube station on the Embankment. Your…