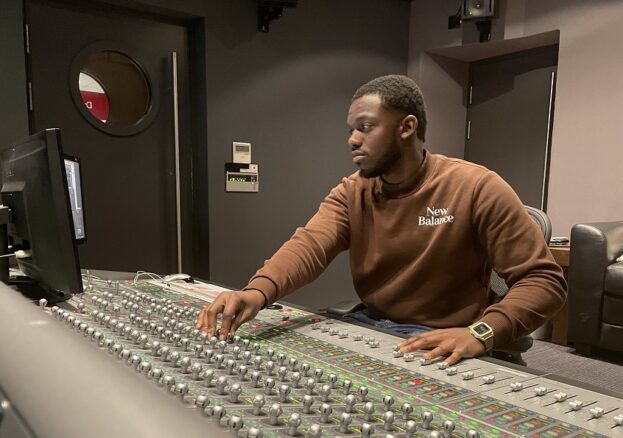 ScreenSkills trains the people who make the shows that everybody loves. We are the industry-led charity responsible for skills and training at every stage of a career in screen, which also includes visual effects (VFX), animation and video games. We don't train actors but cover the wide array of jobs behind the camera – and there are lots of them.
Television shows and movies need directors, producers and writers as well as electricians, carpenters and hair and make-up artists, not forgetting the visual effects artists and animators, accountants and publicists. Britain's screen industries are world-famous. And, while some production was stopped, temporarily, by the Covid-19 pandemic, these industries are growing.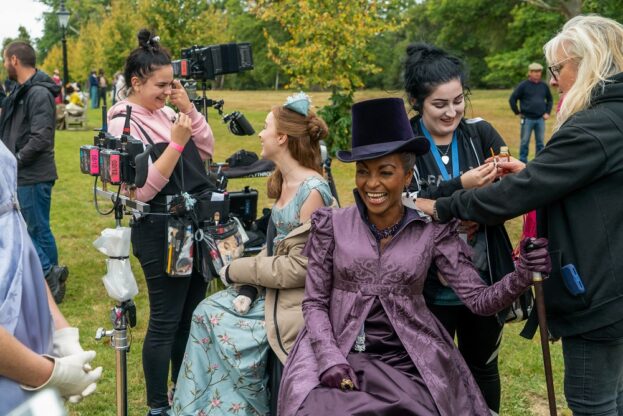 It is true that jobs in this area are highly competitive, but they are also very keen to recruit. Many roles are freelance, where you go from project to project and are not employed by a single employer. This may mean some positions are not ideal work for anyone who wants the certainty of a "regular" nine-to-five job. The work is often demanding and may mean long and irregular hours at busy times. But it is also exciting and rewarding and offers many opportunities.
How do you decide whether a career in screen might be for you? The ScreenSkills careers team attends careers events such as skills shows and we have careers information on our website including more than 230 job profiles for screen roles. There are also downloadable resources for teachers and parents so that anyone can learn more about jobs in screen.  Other support can include advice on writing CVs and how to make contacts and network. For people who have already acquired some experience in the industry, there is the ScreenSkills Trainee Finder scheme, where successful applicants receive basic training on issues such as health and safety and set etiquette – the dos and don'ts of how to behave during filming – before undergoing paid placements on films and prestigious television dramas from The Batman and Fantastic Beasts: The Secrets of Dumbledore to Derry Girls, Doctor Who and Bridgerton or children's shows such as Hetty Feather or Molly and Mack.
One of the things ScreenSkills is trying very hard to do is to create a more level playing field so we are developing clearer routes into the screen industries such as ways for potential recruits to find courses that should help them get in, even if they have no connections in the industry.
For example, if you are thinking of pursuing your ambitions at a university or further education (FE) college, we have ScreenSkills Select which can signpost you to courses relevant to a career in the screen industries. We work with industry experts to identify courses that deliver the practical skills and knowledge employers want. We list all the courses that are awarded the ScreenSkills Select endorsement in a searchable directory on the ScreenSkills website. We are developing more apprenticeship standards, because being paid to learn opens up the industry to people who might not otherwise be able to join. Although there is a need for more apprenticeships and for the system to work better for the screen industries, they do already exist. There are screen-related apprenticeships such as broadcast engineer, carpentry and joinery, junior animator or as an assistant accountant.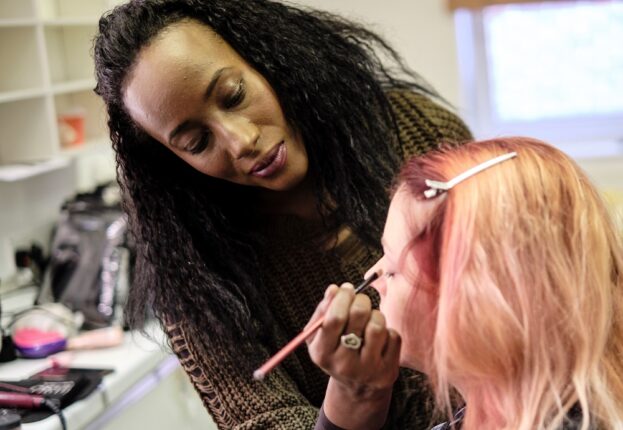 Once you're in the industry, we encourage you to stay in touch, as we have courses to keep the workforce up-to-date. Anyone aged 18 or over can register to become part of our community and you can choose to showcase your latest work history and details of any skills and training you have. Once you have registered, you can apply for a range of workshops, seminars, masterclasses or other training, much of it free. For example, we have e-learning modules designed to help you get into the screen industries as well as on issues such as tackling bullying and harassment and mental health awareness..
There are more jobs than many people realise in the UK's screen industries and they cover a wide mix of skills. The rapid growth of recent years means that in many areas there are skills gaps and skills shortages in areas from accounts to locations and script supervisors to production coordinators.
It is also a sector that is trying hard to become more inclusive as it knows that it is important to have a workforce that reflects the society in which we live – workers who can help television, film and animation to tell a greater variety of stories about different people's experiences.
Mim Shaikh, the actor, writer and broadcaster, is a ScreenSkills ambassador because he is keen to encourage others to consider a career in the industry. "Nobody in my family had done anything like this before. Everybody in our family had done the same thing – to go and work as an accountant, lawyer, in finance or medicine," he says. "Nobody did anything out of the norm. I'm so glad I did. My younger cousins have been able to see what my life is like, work-wise. They never knew something like that was possible before. I'm a living example that you can build your own network."
Amma Asante, the screenwriter and director of films such as Belle and TV series like The Handmaid's Tale, is a ScreenSkills patron because: "I'm passionate about how the industry can find ways to open up training, employment and retention of crew from diverse backgrounds and under-represented groups, creating viable opportunities for success. What progress we will have made when it becomes normal to step on a set and see not only black women directors but, for example, black women grips and sparks [electricians], directors of photography and location managers."
Get in touch if you want to know more. www.screenskills.com  The careers team can be contacted on careers@screenskills.com and for other queries, please email info@screenskills.com and we will aim to get back to you as soon as we are able.