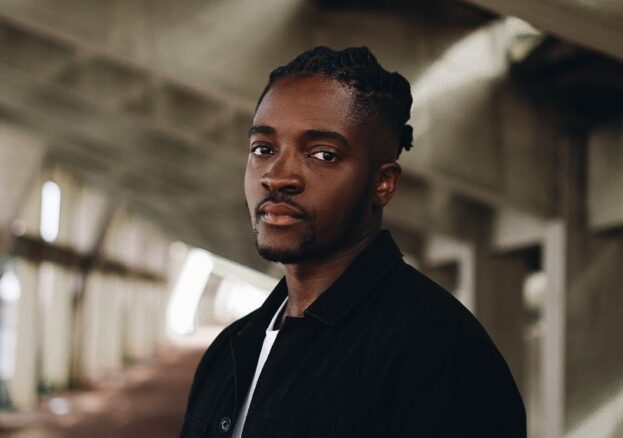 Isaac Borquaye, better known as Guvna B, is a rapper, author and broadcaster from Custom House, London. He has released 10 albums, 2 books and has produced segments for the BBC and a football pundit for Sky Sports News' Good Morning Transfers. He has also appeared on television to discuss topics that affect young people from underprivileged communities he talks to Black History Month
What is your family background?
My parents are from Accra in Ghana, and they came over to England in their early twenties. Me and my brother were born in England
Were you interested in writing and performing at School?
I actually became interested in writing and performing in primary school, and I did well in my English classes, but I struggled with my behaviour.
One day when I had been sent out of class, my primary head teacher told me you are so good at English, why don't you try to concentrate in class and develop your skill set there.
It was the very first time anyone had told me that I was good at something, so I then started to take writing seriously.
What reaction did you get when you told your parents you wanted to become a performer and writer?
They were really supportive, but coming from a poor African family, my Mum want me to have better opportunities than they had.
Therefore, she said get a degree first, so I studied Business and Journalism at got my degree at Hertfordshire University.
After that it was OK to pursue writing and my music.
How did you get your first big break and what was it?
It was at an album launch party I did with my local youth group, when I was just 17 years old. 800 people turned up for the launch and I was shocked and surprised.
Someone from Black Grape Productions came, who at the time were handling comedian Eddie Kadi and YolanDa Brown and said they would really like to become my manager.
Within 12 months I had won my first MOBO award and was touring with Tinie Tempah.
What medium do you enjoy the best…live singing or writing?
I guess the writing, as you have to first write lyrics, as that's the stage before you sing them or rap them.
I also have to write books and TV links and scripts for documentaries. I always find the magic's in the writing.
The medium that comes after that, whether it's being on tour live on stage or on TV or on the radio, that's all great too.
But every one of those communications starts with writing
How did you get the chance to be a sports pundit?
I am very vocal on social media, especially about my love for West Ham and having worked in radio and TV for so long. A producer at Sky Sports suggested I went on their Good Morning Transfer Show.
Through the power of social media, I also went on the Soccer Bible and various other publications, and even West Ham also go in touch too.
Was there a moment when you realized you could actually make a living from being a rapper and performer?
The morning after my album launch at the local youth club.
800 turned up and paid to get in and bought me the album. When I added it all up there was GBP4,000, which was a substantial load of money for a 17-year-old kid living on a council estate in East London.
And the best thing about it was it was Legal!
I thought WOW, here was something legal that I enjoyed doing, and it inspired me to kick on from there.
Was it easy to launch your clothing range, and what advice would you give to others wanting to follow into the fashion scene?
I launched it off the back of the sound my music and the phrases which people liked, so I thought why not put them on T Shirts like Allo Mate. Fans would also have another keep sake, along with my albums. Just cool merchandise!
I am far from Kanye West's standard, as I feel I still must grow in my fashion.
What I would actually like to do, is to employ a young person who is passionate about fashion and has ideas to manage the clothing range for me.
So, if you love fashion get in touch.
Do you think the move towards diversity over the past few years in the industry has made a difference?
That's a tough question!
I think on the surface undoubtedly yes, and it is obviously a buzzword for the right or wrong reasons.
It causes people to have conversations, which a few years ago were not happening. Most importantly things are being listened to, so that's good.
I just feel structural systemic change takes a lot longer, and it takes diversity to be more than a trend.
The change comes when all the cogs are turning at the same time, from companies to government legislation, employers to HR organizations.
I think it is now on everyone's radar
How do you manage to swap one day from being a rapper to a writer and the next day designing clothes?
I think what I do is who I am, and what I carry, rather than the method.
So, who am I?.…Guvna B, someone who tries to inspire positivity and show the younger generation it can be done?
And I can do that by my clothing range, writing a book or by my music.
I think it great to be multi skilled or a Jack of all trades, and it opens a lot more opportunities.
What advice can you offer to young Black people considering working in the music industry or becoming a writer?
The first thing I would say is work hard and put in your 10,000 hours.
I always say to black people its 20,000 hours to become an expert, as we are systemically and structurally set up in this country, it means we must work even harder, especially as where we are at with diversity and equality.
Hopefully that will change.
Until then don't give anybody the opportunity to say you are not good enough, and embrace what makes you unique, and embrace your authenticity.
There's already a Guvna B, Stormzy or Kanye West, whoever you look up to.
However, there is probably something you have that is unique to your story, that is authentic to you. Don't hide it embrace it.
Life doesn't owe you anything, so wake up and be as optimistic as possible. If you get knocked down, get back up again, and don't take anything too personally.
Finally, what are your future plans for the next twelve months?
My genuine plan is to be a great husband and a good dad, and yes more music and more content in the form of broadcasting. I really have a passion to tell the stories of those who are unheard and unvalued. So, watch this space. www.guvnab.com