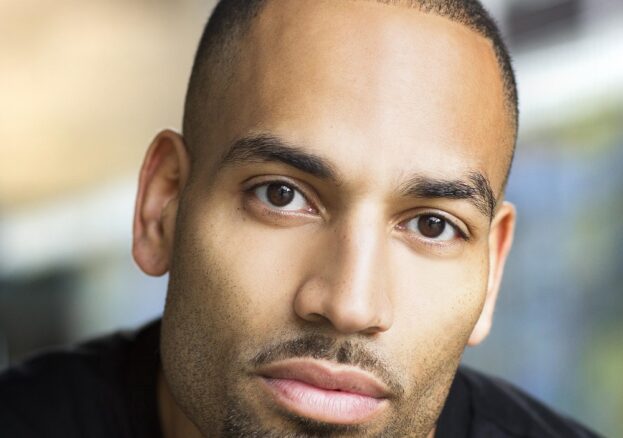 Luke studied Performing Arts at the college of North West London and has since studied and practiced a combination of Stanislavski method acting, Brecht, and Improvisation.
He has played theatrical roles such as Shere Khan in The Jungle Book, and the lead role of Ode Wale in The Gods Are Not to Blame, an adaption of the Greek Oedipus Story.
Luke also began writing and recording music from the age of 16. At 18 he had toured the UK, as well as performing overseas, having been featured on Rnb singer, Nio's single entitled Do you think your special. 
He has performed live in front of 30,000 people at T4 On the Beach which was also televised. He then went on to continue making music independently, releasing a string of mixtapes, an EP, and an album under the name of Luc Skyz.
He started song writing for popular comedy/musical series The 4o'clock Club on CBBC, in which he has also made acting appearances as character B-mode.
Luke was nominated for writing at the Childrens Bafta's and the North West Royal Television awards in 2017.
What is your background and where were you born?
My Mother is first generation Jamaican and my father is English. I was born and raised in North West London.
When did you know you wanted to be actor and writer?
Since I was a small child, I always had a vivid imagination. In primary school I always enjoyed writing stories. Like many young children, I would re-enact entire movies like Batman using figurines as the characters and my voice to bring them to life.  Music and Performing Arts made my desire to create, more concrete. The arts felt like a safe space to express feelings and emotions and that resonated with me much more than other subjects such as Math or Science.
What reaction did you get when you told your parents you wanted to become a performer and writer?
My Mum wasn't surprised as I am from a creative and artistic family, and I had always been that way inclined.
How did you get your first big break and what was it?
My first break was being selected to write for the popular kids show 40clock club. It threw me into the world of television and gave me experience working under pressure.
What medium do you enjoy the best…live theatre or singing?
No preference. I just enjoy performing.
What so far have been your most satisfying role/s?
Playing the character Odewale, A King in the Nigerian adaptation of the Oedipus story called The Gods Are Not to Blame.
Was there a moment when you realized you could actually make a living from acting?
Seeing the success of my older brother Ben Bailey Smith, made me realise that it was possible.
Do you think the move towards diversity over the past few years in the industry has made a difference?
There are certainly more black faces on television in recent years and that's great. I believe that anyone with an immense passion and discipline for any job, irrespective of the shade of their skin; should be given the same opportunities as anyone else, purely based on their merit and level of ability.
What are your future plans for the next twelve months?
I am planning to release two music singles and work towards an album. I would also like to go into development with a production company to produce an original TV series I have written. I want to expand my voice over work and be involved in something fun like an animation. I also plan to go on an acting course to improve and learn more about the craft so I can apply the practice this in front of casting directors.
Have you found casting directors are now more confident in offering black performers parts on stage and on TV?
I would say yes, they are.
Finally, what advice can you offer to young Black people considering working in showbusiness or becoming a writer?
Work hard and know that the colour of your skin doesn't define you, even if society says it does. Secondly, I wouldn't let the motivation for writing a script or acting be because I think it's current or popular. I do it because I love it and I would encourage you do to the same.  Do it because it really means something to you, and yes sometimes you do it because it pays. But don't lose your integrity along the way. Enjoy the process. Love what you do and if you don't- change it. Walk boldly, fearlessly and above all, Master your craft!