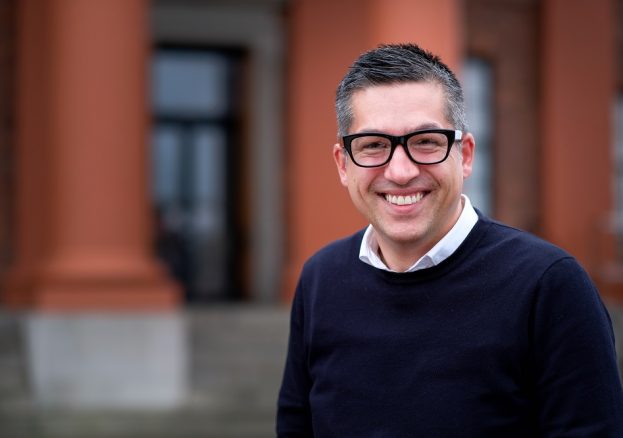 Black History Month BHM in the UK has a number of detractors, who point out that every month is BHM and that Black history should be embedded in all history taught as part of the school curriculum. I could not agree more, however, I still believe it is a very worthwhile event as it often the first time some people, of all ages, engage with Black history and the Black experience. Not ideal but it is a fact.  We have similar experiences here at the Museum.
For many people we are an introduction not only to chattel slavery, transatlantic slavery and modern forms of enslavement but African achievement, African culture, African civilizations and indeed African agency and resistance to racism, discrimination and enslavement. All these areas of study should be obligatory aspects of British and world history, but alas, we are not there quite yet, so in the meantime, let's get behind BHM events nationwide.
Dr. Carter G. Woodson, to many the father of African American history and author of the seminal The Mis-education of the Negro which highlighted the power of education for African Americans, established Negro History Week in 1926.
In 1976, during its 50th anniversary, it became Black History Month (also known as African American History Month) and subsequently U.S. Presidents have issued proclamations. In 2012 President Barack Obama declared …we pay tribute to the contributions of past generations and reaffirm our commitment to keeping the American dream alive for the next generation. In honor of those women and men who paved the way for us, and with great expectations for those to follow, let us continue the righteous cause of making America what it should be — a Nation that is more just and more equal for all its people.
Honourable sentiments but I'm sure most of us would agree a work in progress.
In the United States BHM traditionally takes place in February, which has the birthdays of two prominent figures who Woodson believed had greatly affected on the lives of African Americans – Frederick Douglass and Abraham Lincoln. Prior to this Woodson had also established the Association for the Study of Negro Life and History (now called the Association for the Study of Afro-American Life and History) in 1915 which aimed to research, promote, preserve and disseminate Black history and culture. Appropriate and acceptable language has followed to some degree the study and understanding of Black history. As such, today terms such as 'negro' widely used in the 18th to 20th centuries to describe someone of African descent is now considered derogatory and should only be used in a specific historic context.
BHM eventually made its way to the UK in the 1980s after the call from Black community activists for it to be recognised. You can check out our own events here: http://www.liverpoolmuseums.org.uk/ism/bhm/.
Before I go some Liverpool related Black History Month facts:
Dr Maulana Karenga, the founder of Kwaanza who delivered the 2011 Slavery Remembrance Day lecture in Liverpool was the guest of the Greater London Council for what is widely believed to have been the first UK BHM event in 1987.
The Kuumba Imani community centre in Toxteth, Liverpool is named after two guiding principles of Kwaanza – Kuumba (Creativity) and Imani (Faith).
On a visit to Liverpool in 1949 the great Paul Robeson gave an impromptu performance in the city centre to thousands.
John Richard Archer, who became London's first Black mayor in 1913 when elected in Battersea, was born in Liverpool.
The late Bernie Grant MP unveiled a plaque on Liverpool's role in the Transatlantic Slave Trade on the Liverpool quayside in 1999 during the first Slavery Remembrance Day event in the city.