It is marked by music and dance, suggesting a fluid, free-flowing space of expression as a woman moves gracefully in the vast expanse of a field. Unfortunately, when it comes to racial identity, the same freedom still remains a pipe-dream.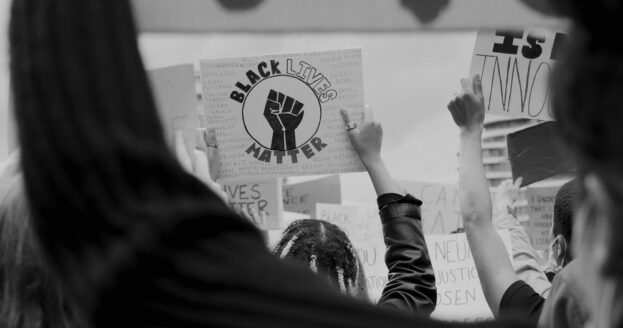 However, the black experience will not be obliterated by the weapons of a discriminatory few, becomes the overarching message of the narrative, with the reminder to take the first step, which might sometimes also mean looking within. No act of change, as small as it might be, is inconsequential, further asserts the film, leaving you with a poignantly moving sense of hope.
Guilhem is a video director and editor born from a Malian father and a French mother. Kid with multiple interests, his passion for film making was always there growing up but fully bloomed in his mid-20s. Along the way, his taste for new surroundings brought him to explore a few counties, then continents. Now based in London, his portfolio includes music videos, documentaries, promotional content and short films. Aesthetics enthusiast, he captures the beauty "the eyes can't see" in the people and their environment.
Written & Directed by Guilhem Coulibaly
Voiced by BaggE and Sonny Jaiteh
Dance artist: Stephanie Camille
Adult model: Rajab J. Kawoya
Child model: Tristan Malcolm
Film photography: Shakir J. Z. Rukoza
Cinematography & editing: Guilhem Coulibaly
Mix engineer: Andy Holmes
Colorist: Philipp Morozov
Production: Eyez & Theoriez