Activist, writer, social critic, black, gay. All these adjectives describe James Baldwin – a queer hero. Come learn about him and his life!
Learn your history with our special Black History Month series Queer Heroes, only on Instagram Live! This week we'll learn about a writer and social critic, James Baldwin. Baldwin spent a majority of his literary and activist career educating others about black and queer identity.
To listen to the virtual talk, follow the LGBT Network on Instagram (@LGBTNetwork) and tune in at 5:30pm on Friday!
More Online Events Listings MORE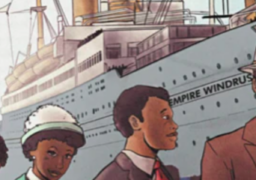 Online Events
June 19 - June 26 2022
Introducing two exciting events about Windrush. We kick off on Sunday 19 June with author Kandace Chimbiri on…