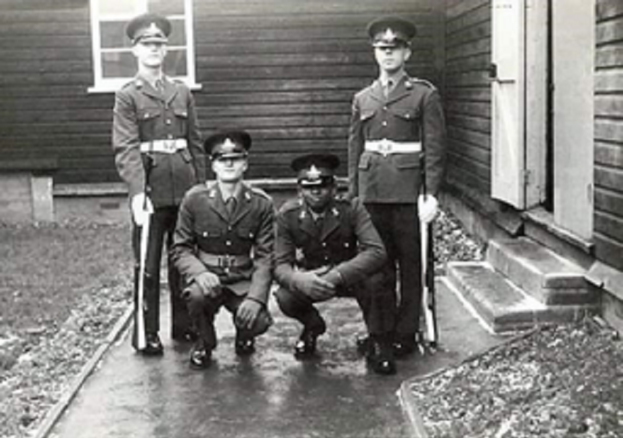 Since early childhood, Norman had wanted to be a soldier and to travel. His parents were academics and his school peers were preparing for university, but Norman wanted to go in a different direction. With the help of his company commander, Norman successfully completed the paperwork to join the British Armed Forces. The condition was, that he had to pay for his own travel. Norman's parents bought him a one-way ticket and not knowing what awaited him, Norman set sail for London, arriving in June 1965.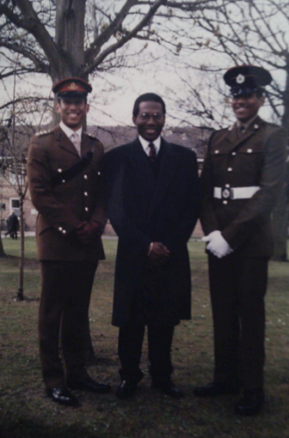 Norman joined the Royal Artillery. Within a year of finishing basic training, Norman had completed both the Para course and the Commando course, earning both his 'Para Wings' and his green beret. Norman recalls that of the forty-five men who started the 13-week Commando course, only Norman and four others finished.
Travelling around the world, Norman served in the Persian Gulf, Germany, UK and undertook four operational tours of Northern Ireland. Norman considers himself as a pioneer, only in the sense that he followed his dreams. He says 'My determination to succeed was what motivated me most of all'.
Norman is very proud of his two sons Ryan and Karl, both of whom followed in his footsteps and joined the Army. Ryan served as a Sapper in the Amphibious Engineer Regiment from 2000 – 2005, serving tours in Oman, Northern Ireland. Karl joined the Army as an officer in 1994 and is currently serving as a Brigadier.
As the nation's largest Armed Forces charity, the Royal British Legion (RBL) is dedicated to ensuring that all those who served and sacrificed, and who continue to do so, in defence of our freedoms and way of life, from both Britain and the Commonwealth, are remembered.
In our acts of Remembrance, the RBL remembers,
The sacrifice of the Armed Forces community from Britain and the Commonwealth.
Pays tribute to the special contribution of families and of the emergency services.
Acknowledges the innocent civilians who have lost their lives in conflict and acts of terrorism.
The story of Black British and Black African and Caribbean service and sacrifice is one that we are keen to share, a story of men and women who have done so much in defence of Britain and in protecting all our citizens. A story that is replete with stories of bravery and courage, as epitomised by Victoria Cross winner Johnson Beharry.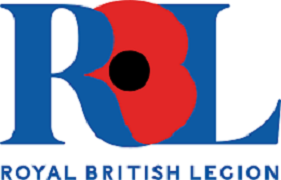 Therefore, to mark 100 years since Britain's current Remembrance traditions first came together, the RBL has bought together over 100 stories of British and Commonwealth African and Caribbean service and sacrifice. The stories range from the First World War to the present day and are of servicemen and women from across Britain, Africa and the Caribbean, representing both the armed forces and emergency services.  
The RBL wishes to offer special thanks to Stephen Bourne for his help in putting these stories together. Stephen Bourne has been writing Black British history books for thirty years. For Aunt Esther's Story (1991) he received the Raymond Williams Prize for Community Publishing. His best-known books are Black Poppies (2019) and Under Fire (2020). His latest book Deep Are the Roots – Trailblazers Who Changed Black British Theatre was recently published by The History Press. For further information about Stephen and his books, go to his website www.stephenbourne.co.uk<em