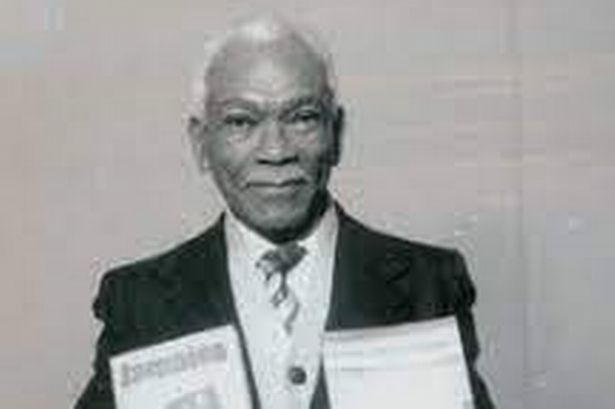 Born in Jamaica, Noble was brought up primarily by his grandparents. He removed from a predominantly European Jamaican College after other parents expressed their discomfort with their children fraternising with Noble who was an illegitimate child and son of a domestic worker.
Noble volunteered for the RAF in 1943, after seeing Noel Coward's patriotic war film `In Which We Serve`, in 1943 and in the belief, it would assist him in obtaining his law degree. He travelled to Britain and would be stationed in East Anglia throughout the war.
In his autobiography, Noble remembered the friendliness of some of the English people he befriended in wartime: 'Everyone gave me a greeting, and some, bolder than others, even stopped for a chat. They wanted to know what part of the world I was from.' However, the colour bar appeared to hold Noble back, as despite a solid work ethic and discipline, he was never promoted, and left the RAF in 1951.
Noble went into business but what could have been a successful enterprise was forced to close as a result of cashflow problems bought on by the worker strikes and banks unwillingness to provide him with a loan.
In 1972 Noble was attacked and savagely beaten by members of the National Front. The attack destroyed Noble's tear ducts resulting in uncontrollable tears flowing from his eyes whenever he got emotional. Noble would go on to author seven books, including in 1984 his autobiography `Jamaica Airman: A Black Man in Britain, 1943 and After`.
This book told the story about what it was like being black in post-war Britain as part of the Windrush generation. Noble believed that Caribbean people in Britain needed to know how their ancestors contributed to the development and shaped the fabric of British Society, and into his 80s attended conferences focused on black children and the education system. After surviving three heart attacks Noble passed away in July 2007.
His story was bought to the screen by Patrick Vernon in 2009, in `A Charmed Life`.
As the nation's largest Armed Forces charity, the Royal British Legion (RBL) is dedicated to ensuring that all those who served and sacrificed, and who continue to do so, in defence of our freedoms and way of life, from both Britain and the Commonwealth, are remembered.
In our acts of Remembrance, the RBL remembers,
The sacrifice of the Armed Forces community from Britain and the Commonwealth.
Pays tribute to the special contribution of families and of the emergency services.
Acknowledges the innocent civilians who have lost their lives in conflict and acts of terrorism.
The story of Black British and Black African and Caribbean service and sacrifice is one that we are keen to share, a story of men and women who have done so much in defence of Britain and in protecting all our citizens. A story that is replete with stories of bravery and courage, as epitomised by Victoria Cross winner Johnson Beharry.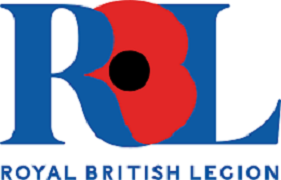 Therefore, to mark 100 years since Britain's current Remembrance traditions first came together, the RBL has bought together over 100 stories of British and Commonwealth African and Caribbean service and sacrifice. The stories range from the First World War to the present day and are of servicemen and women from across Britain, Africa and the Caribbean, representing both the armed forces and emergency services.  
The RBL wishes to offer special thanks to Stephen Bourne for his help in putting these stories together. Stephen Bourne has been writing Black British history books for thirty years. For Aunt Esther's Story (1991) he received the Raymond Williams Prize for Community Publishing. His best-known books are Black Poppies (2019) and Under Fire (2020). His latest book Deep Are the Roots – Trailblazers Who Changed Black British Theatre was recently published by The History Press. For further information about Stephen and his books, go to his website www.stephenbourne.co.uk<em