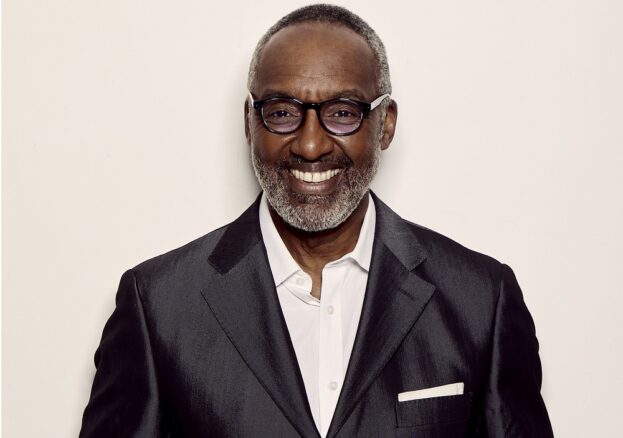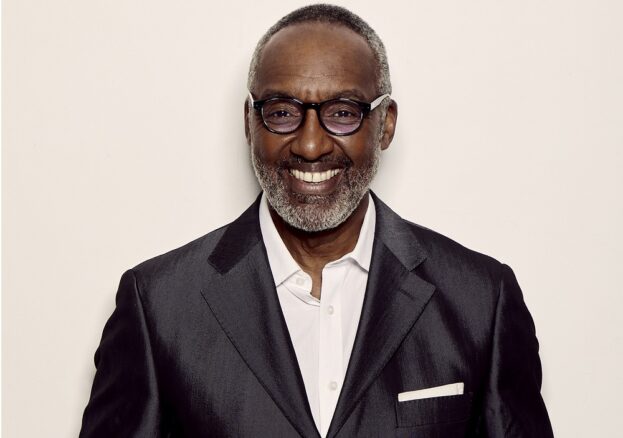 I first met Leroy back in 1995 when, together with our respective spouses, we bumped into each other during a baptismal service at a church in central London. Encouraged by our mutual love of film, jazz, and football [even if Leroy is an avid fan of Arsenal, whist my loyalties rest in West London with QPR] our spirits have remained married ever since. 
Leroy Logan was born in the late 1950's to Jamaican parents. The family settled in North London and Leroy attended Ashmount Primary School in Highgate and Highbury Grove. Leroy went on to study Applied Biology at the University of East London [UEL]. After an initial job in medical research at the Royal Free Hospital, Leroy determined to peruse a career in the Police Force. After a conducting a wide range of operational and strategic roles including Deputy Borough Commander in Hackney and Policing at the 2012 London Olympics. In 2000 Leroy was awarded an MBE for his work in advancing policing. Leroy retired from the Metropolitan Police Service (MPS) as a Superintendent in 2013 after a 30-year career. 
Leroy was a founder member and former Chair of both the Metropolitan and the National Black Police Association (BPA), which saw him give evidence at the Macpherson Inquiry as a member of the Stephen Lawrence Steering Group. 
As Leroy settles into his grand chair, I assure him that my questions will not be anywhere near as tough as some of the interrogation he had to meter out during his three decades as an officer. 
Rob Neil [RN]: What was your dream job growing up? 
Leroy Logan [LL]: Scientist. After my degree, I worked in medicine at the Royal Free and developed a desire to be at the cutting edge of research through pioneering clinical trials which would serve public health.   
RN: Which living person do you most admire?  
LL: Bishop Rose Hudson-Wilkins who became the first Black female bishop in 2019 and continues to dedicate her working life to community cohesion. Rose and I worked together in Hackney when I was the Deputy Borough Commander and she was a prominent faith leader.  
RN: What superpower would you like to have? 
LL: Spiritual x-ray vision aka discernment. I would like to be able to look into people's hearts and sort the wheat from the chaff, like a form of Ethical Leadership.  
RN: Who is your dream dinner party guest? 
LL: The Obama's, so long as they picked up the bill.  
RN: What is the trait you most deplore in yourself?  
LL: My busy-ness. Especially that which emanates from my weapon of mass distraction…., the mobile phone. I use mine for, reading, entertaining, socializing, etc etc. It really is taking over my life.    
RN: What is the trait you most deplore in others?  
LL: Disrespect. Ultimately, we have more in common than we are unalike. 
RN: What's your most embarrassing moment? 
LL: I can remember at the age of 13 after admiring a girl from afar for a few weeks before plucking up enough courage to approach her, only to be dissed on the spot. Since entering the workplace and after spending 30yrs in the Met Police, it teaches you not to feel embarrassment, it is considered a weakness on the job. 
RN: What is your greatest extravagance?  
LL: Since stepping into the Lockdown I have purchased a Brompton [folding] bike. With a new and real flexibility in my mode of transportation – which helps maintain my fitness levels – I know move about London in what feels like a quintessentially English way.     
RN: What objects do you always carry with you?  
LL: Yep, that weapon of mass distraction [as above] which also offers my access to my; bible, books, and bargains. 
RN: What is your favourite word/phrase?  
LL: 'Your worst nightmare could be your breakthrough' – which happens be the first line of my book 'Closing Ranks', published last month.  
RN: What do you consider the most overrated virtue?  
LL: Feigning acceptance. Specifically, pretending to like others and or welcome difference. 
RN: What single thing would improve the quality of your life?  
LL : Whilst busy-ness has its place, as a Grandfather and ageing husband I would like to be less busy and free from standby mode, so that I could spend more time with my wife and ever expanding family.  
RN: What are you reading/listening to at the moment? 
LL: My book 'Closing Ranks'. I am proofreading a final manuscript and by the time this interview hits the page, my biography will have been published. 
RN: What is your favourite movie? 
LL: The Matrix. The parallels with the Holy Bible, specifically Romans 12 : 2 "And do not be conformed to this world, but be transformed by the renewing of your mind, that you may prove what is that good and acceptable and perfect will of GOD.' 
RN: Can you list five songs/tracks you listen to regularly? 
LL: Police and Thieves by Junior Mervin, Redemption Song by Bob Marley, Any Love by Kirk Whalum. A current favourite is an old classic, Could Heaven ever be like this by Idris Muhammad.  
RN: How would you like to be remembered?  
LL: The guy who tried to make a positive difference. 
RN: What is the most important lesson life has taught you? 
LL: Change is constant, and you cannot sit in one mind set or approach. Renewal, adaptation, and diversity of approach in what is an ever-changing world are key.  
CLOSING RANKS: MY LIFE AS A COP 
In his new book, Closing Ranks, Leroy recounts his time in the force and the overt racism and hostility he faced even as he ascended the ranks. A labour of love which has been 10 years in the making, Leroy honestly shares his story of faith and duty. This strong sense of faith ensured he followed his heart to pursue justice for all in his illustrious career. Leroy is a committed advocate for good relationships between the police and Britain's minority ethnic communities. This selfless work includes being a mentor to young people and an advisor on knife crime.  
CLOSING RANKS: MY LIFE AS A COP was published on 17 September by SPCK Publishing and is available on Amazon and Waterstones bookshops.