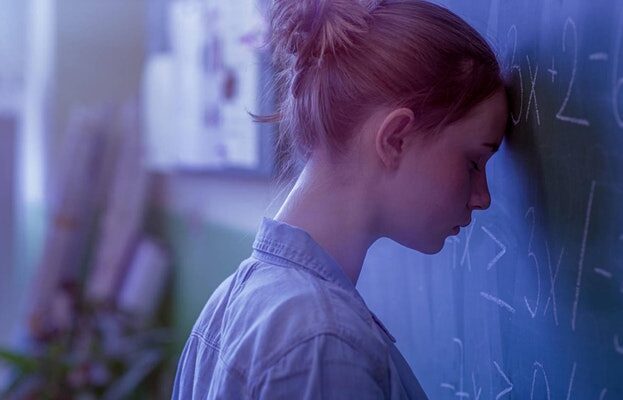 This event is currently scheduled to run as a face-to-face live workshop. However, we may decide to run the course online [webinar] if the Government advice at the time of the workshop regarding COVID-19 changes due to unforeseen local lockdown. We will inform you about any changes as early as possible. Thanks
Certificate of attendance will be issued (up to 6 CPD hours). Everyone interested in the subject is welcome. 
Your learning outcomes for this training:
An in-depth understanding on how c-PTSD affects brain function and ways to rebalance the brain for calm
The biochemistry of c-PTSD and recovery
The regions of the brain involved in c-PTSD and how to calm them down
Why a c-PTSD brain can be reluctant to seek help and move on (especially in trauma connected to domestic violence and abuse)
The links between c-PTSD and anxiety-related disorders such as OCD, and social anxiety and how to achieve transformation
Indentifying and coping with CPTSD flashbacks
Meditations for healing the fragmented self
The A.S.I.E.C.C. framework for Healing c-PTSD
Additional materials to have access to:
Healthy Self-Concept Meditation & Script for Complex PTSD Survivors
Strengthening Self-Compassion and Exposing the Inner Critics Exercise & Meditation
Healing Toxic Shame and Strengthening Self-Compassion: Mirror Exercise, Retrospective Self-Awareness Exercise & Meditation
Exposing and Renegotiating Trans-Generational Trauma Exercise (Family History Work) & Visualisation
Toxic shame Reduction Meditation
Healing the Inner Child Meditation
Other focuses:
How to avoid the typical mistakes made in treating c-PTSD
Tips for minimising major relapses
How Much Does a Ticket Cost?
Early bird registrations from £29+vat+fee. It will go up to £75+vat+fee if you book late (normally £100). Students, circumstances and group discounts are also available starting from £19+vat+fee per person (subject to places availability).  Click the tickets button on the top right to see the prices.
For professionals as well as those interested in the subject…
This course attracts both professionals and interested individuals interested in mental health, continuing professional development, and in effective recovery techniques.
PTSD is generally related to a single event, while complex PTSD is related to a series of events, or one prolonged event. A doctor may diagnose complex PTSD if a person has experienced prolonged or repeated trauma over a period of months or years.
Traumas connected to childhood neglect or abandonment seem to be central to the the development of onset c-PTSD. Since complex PTSD is a relatively recent concept, healthcare professionals may instead diagnose another condition due to its variable and complex nature. They may be likely to diagnose borderline personality disorder (BPD). Studies have found a substantial overlap between complex PTSD and BPD.
Complex PTSD – A doctor may diagnose complex PTSD if you experienced multiple traumatic events at an early age and lasted for a long time: Symptoms of c-PTSD may include the following:
traumatic flashbacks and re-enactment (feeling like the trauma is happening right now)
intrusive thoughts or images
nightmares
intense distress at real or symbolic reminders of the trauma
physical sensations such as pain, sweating, nausea, dizziness or trembling
feeling as if you are permanently defective or worthless
feeling like nobody can understand what happened to you
avoiding friendships and relationships, or finding them very difficult
difficulty controlling your emotions
feeling very hostile or suspiscious towards the world
regular suicidal feelings.
panicking when reminded of the trauma
disturbed sleep or a lack of sleep
irritability or aggressive behaviour
finding it hard to concentrate – including on simple or everyday tasks
being jumpy or easily startled
self-destructive behaviour or recklessness
other symptoms of anxiety
feeling like you have to keep busy
avoiding anything that reminds you of the trauma
being unable to remember details of what happened
feeling emotionally numb or cut off from your feelings
feeling physically numb or detached from your body
being unable to express affection
using alcohol or drugs to avoid memories
Inability to recall key features of the trauma
Overly negative thoughts and assumptions about oneself or the world
Exaggerated blame of self or others for causing the trauma
Negative affect
Decreased interest in activities
Feeling isolated
Difficulty experiencing positive affect
Irritability or aggression
Risky or destructive behavior
Hypervigilance
Heightened startle reaction
Why don't you come and judge for yourself?
If you feel this course can benefit you or any of your family members, friends or colleagues, why don't you let them know about the event and give it a try?
Those who have attended the event in the past always said that they were glad they made the investment even though they were a little bit unsure at the start (See previous attendees feedback below).
WHAT TO DO NEXT
All you need to do is to register your ticket to attend this event now.  The event is expected to be oversubscribed as there are very limited spaces. So book your seat now to avoid disappointment. Please only register if you are sure that you will be able to attend this event. We really want every ticket taken to be used on the day. Thank you for your co-operation.
WHY IS THE EVENT SUBSIDISED AND WHAT'S THE CATCH?
The first reason this course is subsidised is networking. Relationships are very important. In a live event like this, there is ample opportunity to connect with like-minded people, share experiences, get motivated and discover what is working for others. I have been able to meet and connect with some amazing people in events such as this one.
The second reason why this is a subsidised event is the feedback that we get from our attendees. This is extremely useful. It helps us improve our courses and get better in serving others.
IS THIS GOING TO BE A HARD SELL?
We practise authenticity because that is one of our highest values. MindBody Breakthrough does not use hard selling tactics because manipulation eventually leads to failures and stress at some point down the line.
If you enjoy the day and think that any of our materials, online courses or future workshops can be beneficial to you personally or to your work, then we can discuss options once you have completed this full day. We just want you to come and enjoy the day, acquire additional helpful skills and make new friends.
Spot allocation is on a first-come-served basis due to limited availability. If you are planning to attend please reserve your spot now.
A certificate of attendance will be issued.
More Manchester Listings MORE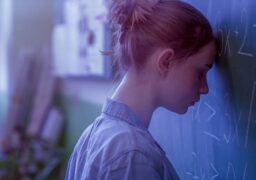 Manchester
December 17, 2020 - January 23, 2021
This event is currently scheduled to run as a face-to-face live workshop. However, we may decide to run…